It sounds crazy – a press release service killing your brand. But make no mistake, it's absolutely possible. Hire the wrong company to handle the writing and distribution of your press releases, and you could find your brand in a world of trouble.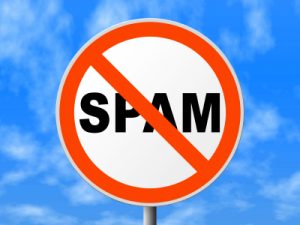 How could a press release service damage your brand?
Spamming the media—This is the most likely way for a press release service to ruin your brand. Unfortunately, a lot of service providers don't have true relationships with journalists. They haven't spent the time building their media list and getting reporters to opt in to receiving their news. Instead, they simply blast out their press releases to reporters who don't know who they are and don't want to receive their emails. The result? Instead of getting media coverage, your brand ends up alienating reporters and getting on their s*** list! Good luck coming back from that.

Not understanding your brand—

If someone is going to be handling writing and distributing your press releases, it's pretty important for them to understand your brand (your core message, goals, etc.) and your industry. If they don't take the time to truly get to know your brand or they lack experience and connections in your industry, how can you trust them to help you achieve your PR goals?
Distributing your press releases to spammy sites—Some press release services, especially the so-called "free" ones, blast out press releases to crappy, low quality online directories, mostly for the sake of getting back links. The problem is that getting spammy links this way is a surefire way to get penalized by Google, knocking your website out of the search engine and making it difficult for consumers to find you.
Don't let your press release service kill your brand. Make sure you choose a company with a solid reputation, excellent media connections, and a proven track record of getting results for clients.
Have you ever dealt with a shady press release service? Share your experiences in the comments
This article is written by Mickie Kennedy, founder of eReleases (http://www.ereleases.com), the online leader in affordable press release distribution. Download your free copy of 7 Cheap PR Tactics for Success in Any Economy here: http://www.ereleases.com/offer/7cheaptactics.html