Okay, so you've written a newsworthy press release, and you're ready to get it out to the media so they can cover your story and spread the word. Now, it's time to choose a service for press release distribution.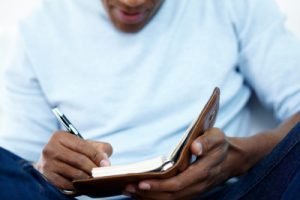 When choosing a press release distribution service, there are tons of different factors you need to consider, such as the extent of the distribution, the agency's experience in your industry, their relationships with reporters, and the level of personal service and attention they give their clients. Of course, one unavoidable consideration is cost. While I'd never recommend choosing a press release service based solely on price, the fact is that you have a budget, and you want to make sure you're getting a good value. But did you know that some press release services aren't honest about their prices?
Here's an unfortunate truth. Many press release distribution companies attract clients with low prices, but once the client signs on the bottom line, they hit them with a ton of hidden fees. One of the most common hidden fees charged by press release services is a membership fee, a recurring fee (often monthly) for using their services. Other press release services may hit you with hidden fees for things like faster distribution, placement in additional newsfeeds, adding image or video attachments, etc. Next thing you know, that affordable press release service has just busted your budget.
That's why it's so important to make sure you choose a press release service that guarantees no hidden or extra charges. Before you agree to anything, get it in writing that the low price you think you're paying is all that you'll be paying. Make sure you know exactly what you're supposed to get for that price, and follow up to verify the press release service is delivering on their promises.
Have you ever been hit with hidden fees by a press release service? Share your experiences by commenting below. 
This article is written by Mickie Kennedy, founder of eReleases (http://www.ereleases.com), the online leader in affordable press release distribution. Download a free copy of the PR Checklist – a 24 point list of Press Release Dos and Don'ts here: http://www.ereleases.com/offer/prchecklist.html