If you're like me, the winter holiday seasons just make you feel warm and fuzzy inside. Between Thanksgiving, Christmas, and New Year's, there's enough family, good spirits, and reminiscing to go around tenfold. Though maybe it's the "good spirits" that are warming me up.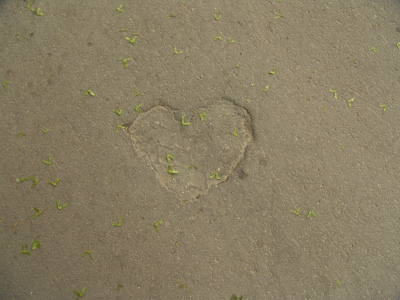 In any case, there's something about the holidays that (at least temporarily) makes us forget about all the stress and lets us focus on the good things we have in our lives. Although the season can also have its ups and downs, it does make you look at what you have and why you should cherish it.
Your customers are also looking for this experience. While you may not be able to totally recreate the feeling of going home for Christmas, there are several ways you can still give fans the warm and fuzzies.
Charity Event
The spirit of the holiday season is that you're putting someone else's happiness ahead of your own, even if it's simply in the shape of a present. With that, there's not much more you can do to honor this spirit than to hold or participate in a charity event in your community.
Find a charity or volunteer event that really helps some people out. Instead of sponsoring a bicycle club, try to find a soup kitchen your employees can volunteer in. Or perhaps meet at a local nursing home to go visit the residents on Christmas Day.
Whatever you decide, don't act like your business is the savior of humanity – simply let the public know you'll be there and they can join you if they want. Without humility, customers will assume the whole thing is a stunt.
Go Out Of Your Way For Them
Naturally you want to do this all the time – make every customer feel like they're the only one you have so they feel appreciated. However, it's not always possible to really go out of the way, at least like what I mean here.
Try to think of a way how you can honor every customer out there in some simple way. For example, if you're a service provider, send a little public Tweet to each of your clients thanking them for a great year.
Do a Little Check In
Most of the time during the business year we wait for customers to come to us with a problem. They email us, call us up, or find us on Facebook to say something's wrong and they want help fixing it.
To make them feel warm & fuzzy, seek them out first! Send them a quick email asking if everything came out like they wanted it. You may stumble upon a problem you didn't know existed and could win some return customers in process of amending it.
What business practices make you feel warm & fuzzy this holiday season?
This article is written by Mickie Kennedy, founder of eReleases (http://www.ereleases.com), the online leader in affordable press release distribution. Grab three ebooks, including My Facebook Formula, a free report on Facebook and why you should be using the largest social network for your business, here: http://www.ereleases.com/insider/freebooks.html