The word outsourcing has always had a bit of a negative connotation. Some people think that hiring out contractors to handle various tasks for their business is cheap and unprofessional. I disagree. I think that contracting out various functions is actually smart, and when done properly, it can save you money, attract better talent, and improve your business.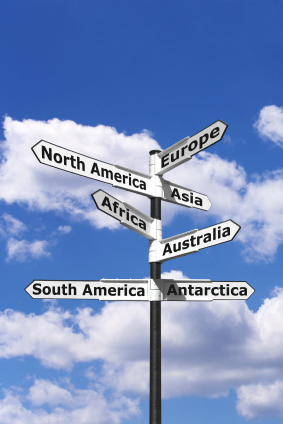 But that's not to say that hiring contractors doesn't come without some risk. Specifically, there are some serious PR implications you need to think about whenever you farm out work. That contractor you hire is now representing your company, and if he screws up, it can damage your brand's reputation.
Just ask BP. After the disastrous rig explosion that killed 11 workers, put many out of work, and wreaked havoc on the environment, BP (the lead project operator) almost immediately pointed the finger at Transocean, the company commissioned to be the drilling contractor. And while it's possible that this colossal screw up was the contractor's fault, the public doesn't want to hear it. In the eyes of the public, this oil spill is BP's fault. In short, BP is held accountable for the mistakes of their contractors.
The same goes for you. Whenever you hire out contractors, it's possible they may be legally responsible for the quality of work they produce, protecting you against any liability. However, in the eyes of your customers, you're ultimately the one responsible for the products or services delivered to them. So if your contractor screws up, you'll be the one with the black eye, not the contractor.
Tips for Hiring the Right Contractors
What can you do to make sure your contractors don't put your company in a bad PR position? It begins by making sure you hire the right contractors. Here are some tips to help you out.
Look at the quality of past work-You should never hire anyone without seeing examples of the work they've performed in the past. It doesn't matter if you're hiring a designer or a lawyer, you need to look at the work they've done in the past to ensure it meets your standards of quality.
Get references-Ask the contractor for references from his other employers. Don't just sit on these references, call them up. Ask them detailed questions about their experiences with the contractor so you can determine if he is a good fit for the job at hand.
Cheaper isn't always better-When you think about outsourcing work, you probably immediately think of how much money you'll save by doing so. After all, that's one of the biggest benefits of hiring contractors. However, you have to remember that cheaper isn't always better. Instead of looking for the cheapest service provider, look for the best value. There is a difference.
Keep in constant contact with the contractor-Remember, the contractor's work reflects on your company. With that in mind, you need to make sure the contractor is doing the work the way you want it done. The best way to ensure this is to have clear guidelines for the project and to keep in constant contact to make certain everything is being done just the way you need it.
Have you ever hired contractors to work for your business?
This article is written by Mickie Kennedy, founder of eReleases (http://www.ereleases.com), the online leader in affordable press release distribution. Download a free copy of the PR Checklist – a 24 point list of Press Release Dos and Don'ts here: http://www.ereleases.com/prchecklist.html