We've all heard our older, wiser mentors tell us that errors and failures are just a learning experience in disguise. But, boy is that the last thing you want to hear that when you're smack in the middle of a PR disaster!
Fortunately, as with most things in life, our elders are right. Read this post for a little perspective the next time a PR disaster strikes.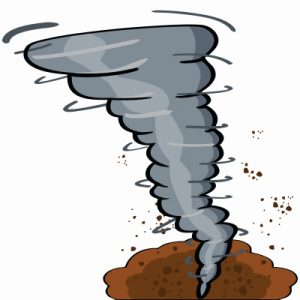 The Social Media Troll
Anybody who has worked in PR for any length of time has experienced him – the social media troll who hates your business and just won't be appeased. He'll show up on Twitter, Facebook, Planet Feedback, and even Ravelry, the social network for knitters (of all places), complaining about your company. You've tried to appease him with gift certificates, but nothing works.
What would grandma say? Ignore him. And she's right. There are some people there's no reasoning with, and if this internet troll has rebuffed your good-natured attempts to rectify his hatred for your company, you've done what you can do. Unfortunately, internet trolls can follow you from forum to forum, and other members of your audience can read what he has to say. Fortunately, internet trolls generally show their true colors pretty quickly, and your average internet citizen has a pretty sharp troll-detection-sense.
The Company Gaffe
This PR disaster can be much harder to handle than the random internet troll, mainly because of the guilt associated – you messed up! You know it's your fault! Maybe you insulted a freelance writer you stole content from, like Cook's Source Magazine, or maybe you complained about your difficult life while your oil well gushed animal and economy-killing oil into the gulf, like BP CEO Tony Hayward. Either way, you goofed.
What would grandma say? Do better next time. Fortunately, grandma loves you and is willing to give you a second chance, even if she may be disappointed in you for a while. The same goes with your audience. Keep calm, carry on and exhibit your best behavior from now on. It works with grandma, and it will work with your audience, too.
Have you ever found yourself in the middle of a PR disaster that turned into a learning opportunity? Tell us about it in the comments!