You've probably heard of the big new social media craze called Pinterest. Users treat their profiles like giant tack boards and attach stuff they love to let others know what they like. Then, like-minded people connect through shared interest. How easy is that?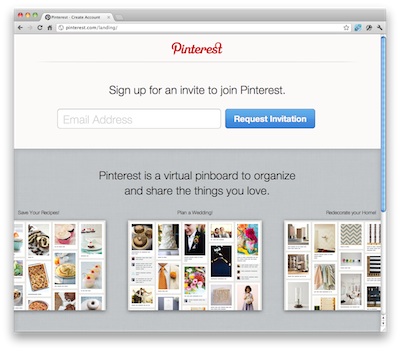 If you're like many businesses, though, you're probably also wondering why you should even bother with Pinterest. After all, it may be a fun distraction to "pin" things all day, but does it really serve you and your business in the long run?
As a former Pinterest detractor now turned to the dark side, I'm here to tell you there are many uses for the new exciting service you haven't considered before. As time goes by, it may even prove to be as useful as Facebook and Twitter at business relations!
Audience
First and foremost, let's get this out of the way: the audience you find on Pinterest isn't the type you'll find on Facebook or LinkedIn. That's not to say the people who use Pinterest aren't on those other social media sites – in fact, they probably are. But not everybody on Facebook will be on Pinterest, and it's for a reason.
Pinterest is definitely more geared towards the artistic/craftsy types out there. You won't find your average Farmville/Mafia Wars playing older crowd here – it's mainly "young & hip" people who enjoy making things and watching other people make things.
Also, Pinterest has managed to snag the elusive female non-tech-adopter demographic. For whatever reason, women are drawn to the site, and there's even a meme out there about husbands who are "Pinterest widowers." Their wives have basically disappeared into fashion and craft pinning, made worse when Pintereset unveiled a mobile version of the site.
Focus
With all that info, you may think you should exclusively market towards crafty women. And, indeed, it's always a good idea to market towards your audience. However, take a look at this photo gallery of businesses that have adopted a Pinterest presence. It's not just pincushions and yarn photos!
Each business has focused on something that pertains, at least in part, to their company. Runkeeper, the Boston fitness tracking startup, has posted several photos of beautiful places to run around town. Acquia, a web content management software company, didn't post photos of its servers or keyboards. Instead, it compiled pictures of things to do around Denver when people came into town for a user conference.
When using Pinterest for business reasons, a good rule is "half for them, half for us." In other words, try to maintain a healthy balance of posts that are strictly what your customers are interested in and what field your company operates within. If you sell custom pencil holders, don't just pencil related things all the time. Figure out what your customers are drawn to, say sock monkeys, and put up a gallery for them.
Make sure you're not just "selling," either. If you have to choose between putting up something that's "market worthy" or "interesting," I'd go with interesting every time. Users will know when you're just trying to get their money and will ignore you!
Have you adopted a Pinterest strategy yet?
This article is written by Mickie Kennedy, founder of eReleases (http://www.ereleases.com), the online leader in affordable press release distribution. Grab three ebooks, including My Facebook Formula, a free report on Facebook and why you should be using the largest social network for your business, here: http://www.ereleases.com/insider/freebooks.html