You know the song!
If you can't make your mind up
We'll never get started…
Please don't tell me
Perhaps, perhaps, perhaps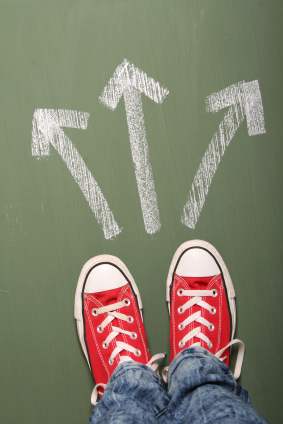 Whether you first heard it redone by alternative band Cake, as the theme song to delightful British comedy "Coupling," or even the original Cuban version by Osvaldo Farres, you undoubtedly felt the irritation the singer felt by never hearing a definitive answer.
Does this ring a bell? Making hard, cold decisions every day can become a little daunting, especially if they're unpopular. But the alternative is worse – if you never make your mind up, nobody can get started on their jobs!
Don't let your coworkers and teammates sing this woeful song to themselves every day at work.
Being Decisive
Look, I know being decisive can take a mental toll sometimes. When you make firm decisions, you're effectively cutting off at least one idea from coming into fruition. If two people approach you with ideas and you can only choose one, the "loser" may get their feelings hurt. For most business owners with a conscience, this can be a problem, especially if everyone in the office is friendly.
But that's only one way of looking at it.
Look at the situation more like this: by not making a decision, you're stringing two people along for way longer than needed. When you say "perhaps" to both those ideas, knowing that only one can make it, both those employees are going to feel like they're going to "win." And when one doesn't, those feelings of rejection can be multiplied.
Even worse, nobody can do their jobs!
It's just like love: peel the Band-Aid off quickly. Sure, someone will be upset, but they'll quickly move on, especially if they believe in the project and the company. If you strung along two different potential significant others, wouldn't you feel awful? Then why are you doing it to your coworkers?
Being the Boss
Whether you're actually the boss or not, if you're the one making decisions then you are officially a BOSS. And what do bosses do? They make decisions.
Actually, when you break it down, that's what bosses are paid to do: make decisions. When others have difficult saying yes or no, bosses take the initiative and do what it takes to move things along. So if you're feeling yourself wavering all the time, you need to bring out your inner BOSS.
How do you do that? When a tough decision comes up, practice making one much sooner than you normally would. Obviously you need to take time to discuss and mull over things – not everything can be a snap decision. But instead of holding that third meeting to discuss the situation, make a decision after the second so your team can hurry up and get to work.
How long do you take to make decisions?
This article is written by Mickie Kennedy, founder of eReleases (http://www.ereleases.com), the online leader in affordable press release distribution. Grab your free 160-page copy of the Big Press Release Book – Press Releases for Every Occasion and Industry here: http://www.ereleases.com/insider/bigbook.html