"Why aren't people ReTweeting my content?"
"Why haven't any of my posts hit the front page of Digg or ReddIt?"
"Why don't people 'Like' my articles on Facebook?"
Does this sound like you? If so, you're not alone. Bloggers from all industries struggle with creating submit-worthy content. They strive to create content that gets people telling their friends about the latest posts through Facebook, Twitter, email, and other mediums, but most are unsuccessful.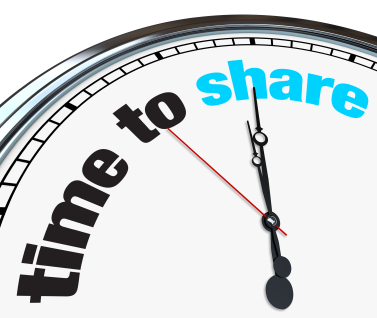 Why is that? Are other bloggers really that much better (maybe)? Or is there some piece to the puzzle that's missing (likely)?
Read on to find out the 8 top reasons people aren't sharing your content.
1. The headline doesn't draw them in – It really does all start with the headline. Think about it. Whenever you RT a blog post, you see the headline. Whenever you see a list of content to vote for on Digg, ReddIt, or other sharing sites, you also see the headline first. The headline is a deal-breaker. It has to be strong and compelling. Most of all, it has to make people want to click it so they can read the full post. Create catchy, clever, and clear headlines.
2. There's nothing visually stimulating about it – Great writing can only carry your posts so far. Online users demand something more though. Just take a look at the type of content that hits the friend page of Digg. The posts are often image heavy, contain clean formatting, and may also have videos embedded. Try to find ways you can make your posts more appealing to the eye.
3. It's more "me too" content – Honestly, why should someone share a post about a topic that's been covered by dozens of other bloggers? If you don't have something new or relevant to add, don't write it.
4. You don't have any influential social media pals – Getting a post to gain a lot of ReTweets or to hit the front page of a social voting website is a lot like watching a snowball roll down a hill. It starts slowly at first, but as more and more people share it, the post begins to gain momentum and take on a life of its own. The key is to get that ball rolling. That's where being friends with social media influencers can help. They can start the sharing to help the post really take off.
5. You make it difficult to share your content – You need to make it as easy for people to share your content as possible. Your blog should have one-click buttons readers can use to share your content on Twitter, Facebook, Digg, ReddIt, Mixx, Stumbleupon, etc.
6. You're neglecting your target audience – One of the biggest challenges of writing content for a broad social media audience is to do it without alienating your loyal readers. Whenever you create a piece of Digg-bait, it's usually pretty obvious what you're doing. The post will likely be different from the typical content you publish. Just make sure you don't neglect the true audience you're going after.
7. TLDR – "TLDR" is internet slang for "too long, didn't read." If you write really long posts, you've probably gotten this comment before. Break your posts down into bite-sized chunks by not trying to cover too many topics in a single post and making your content easier to scan.
8. Too short can kill you too – On the other hand, if your post is really short, it might not say anything truly worth sharing. There's something to be said for putting together a comprehensive list post that serves as a standalone resource.
What are some other reasons readers don't share blog content?
This article is written by Mickie Kennedy, founder of eReleases (http://www.ereleases.com), the online leader in affordable press release distribution. Download your free copy of 8 Shocking Secrets Press Release Distribution Firms Don't Want You to Know here: http://www.ereleases.com/landing3.html