Don't believe the naysayers. The press release isn't dead. Online press release distribution hasn't lost its power to create buzz and increase brand awareness (when done properly). In fact, quite the opposite is true. From my experience, online press release distribution has grown into an even more powerful tool than before, and choosing a reputable distributor can yield numerous benefits.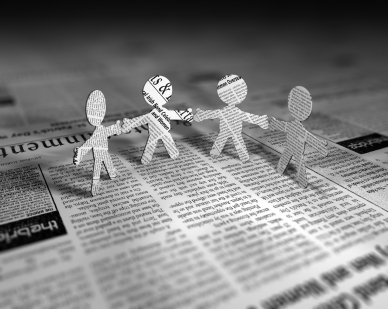 Here are just a few of the benefits of online press release distribution that you might not know about.
The search engines love press releases
Google (and other search engines) is constantly trying to provide searchers with the latest, most relevant results. News releases are favored because they are (ideally) unbiased, authoritative, and timely. That's why you may find that your press releases turn up on the front page of the search results for relevant keywords. I've even seen examples of press releases I've distributed staying on the first page of the search results for more than a year!
Press releases are a powerful link building tool
If you're looking to build a strong online presence, link building is something you should always be thinking about. By getting a good amount of quality links pointing back at your website, you can improve your website's rankings in the search engines. This helps to drive targeted traffic to your website, giving you more qualified leads and sales.
When you distribute press releases online, you can typically include a few links to pages on your website within the body of the press release. To get the most from these links, make sure you use keyword-rich anchor text that describes the page being linked to.
Free press release websites aren't really free
It seems like a day doesn't go by that I don't get an email from someone asking if free press release directories are a good use of their time. For some reason, people have it in their minds that they can get something for nothing, and they're wrong. Not only do free press release directories not work (they don't actually target journalists, so your press releases will never get picked up), but they aren't even free when you think about it.
Distributing these press releases to the various free directories can take hours, even days. Time is money, so when you spend all this time uploading press releases, you really are losing money. Additionally, if you want to get a decent level of service from these directories (e.g. fast approval, ad-free pages, media attachments, link embedding, etc.) you typically have to pay for upgrades. Paying for a service that won't put your press release in the hands of actual journalists just doesn't seem like a good idea, does it?
Online press release distribution is still one of the most powerful tools for getting your name out there and earning quality media coverage. The key is to choose a reputable press release distribution service that actually targets subscribing journalists and posts your story over a true Tier-1 newswire. This is what will get your press release in the right hands and on the right websites, so you can enjoy all the benefits of quality online press release distribution.
What do you think are the keys to success with online press release distribution? Leave a comment with your tips.
This article is written by Mickie Kennedy, founder of eReleases (http://www.ereleases.com), the online leader in affordable press release distribution. Download your free copy of 7 Cheap PR Tactics for Success in Any Economy here: http://www.ereleases.com/7cheaptactics.html