Apps like FourSquare have a lot of potential for businesses, but most end up using them just for handing out coupons to folks that stop by and check in. If you're stuck for ideas or haven't given geolocation marketing a chance before, here are five ways you can use it without resorting to the same old tactics.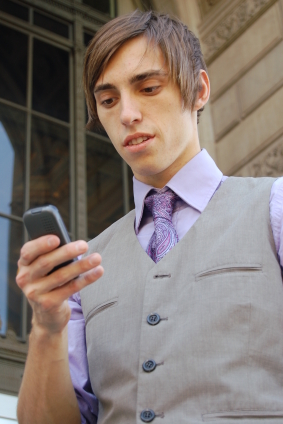 1. Free Stuff
Instead of handing out a simple coupon, up the ante and hand out some free swag! Your customers already come in and check in, so give them something in return. One great idea I've seen is to hand out t-shirts or hats to people who check in a certain number of times. Articles of clothing with your company's name emblazoned all over them are a cheap and easy way to spread the word about your business via people who already love it.
2. Create a Game
Have some friends in other businesses around town? Try making a game on Gowalla. Back in April, Vayner Media sent out 250 virtual New Jersey Nets tickets to seemingly innocuous places like Kentucky Fried Chicken. People who checked in and got these tickets were able to redeem these virtual tickets for very real tickets to the game.
You can try something like this yourself by getting together with your business colleagues. Go the virtual goods route by offering something like basketball tickets in hidden areas of stores around town, or have your customers check in different places around town to win prizes at your store. Not only is that good for your business, it's good for the local economy as well.
3. Badge Gathering
New users of Foursquare will have a tough time figuring out how to get the coveted rare badges on the service, so why not host a gathering to help them out? I've personally never found anywhere to get that "Swarm" badge, so you'd be helping out recluses like me.
You can also consider making your own badge. Have customers check in a few times or at a certain time of day for an extra challenge (and to make your badge all that much more coveted.) Or have multiple person badges; at that gathering, make it a themed party and create the "Bob's Apple Pie Bar Halloween Party in July" badge.
4. The Mayor Always Drinks Free
People having a war over who gets to be the Mayor of your business? They will if you offer them something! A frequent tactic I've seen involves holding down the Mayor position for a certain period of time; say, a week. Any time after that, they get something for free – the proverbial drinks on the house. This way, the Mayor will show up to keep his or her status intact, while the social climbers will attempt to dethrone them to get their own drinks. Meanwhile, you're swimming in dough.
5. Favorite an Employee
When you frequent a restaurant or other business, you eventually get to know the employees. Wouldn't you like to tell the company how much you appreciate those people rather than filling out a boring comment card?
Instead of distributing those dull forms on your table, put a placard or sign around telling folks to sign in and tell you about how great the service was. Not only does this get people to check in to your business in the first place, they add to your store's positive rating (ideally, anyway). Also, consider giving incentives to employees who get a lot of positive feedback in a month!
Share your tips on how to leverage geolocation below.
This article is written by Mickie Kennedy, founder of eReleases (http://www.ereleases.com), the online leader in affordable press release distribution. Download a free copy of the PR Checklist – a 24 point list of Press Release Dos and Don'ts here: http://www.ereleases.com/prchecklist.html