Recently, we spent a little time on here discussing testimonials. I gave you a few simple tips on obtaining client testimonials, so you can use them to further your marketing efforts.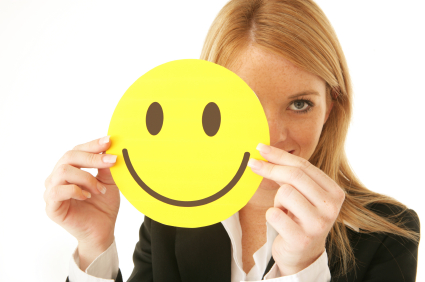 Make no mistake about it. Testimonials are powerful tools. The truth is that today's consumer is more skeptical than ever before. If they haven't heard of you before, they probably don't trust you. But they do trust other consumers. So when they see your testimonials, they take notice.
That is, if your testimonials are done right.
The simple truth is not all testimonials are created equal. Not every testimonial commands the same level of trust.
A Look at the Different Types of Testimonials
There are many different types of testimonials. And some are more effective than others.
Text-only testimonial – These are the least effective testimonials you can have. That's because they are just words, and to the reader, there is nobody behind those words. There's also the nasty little issue of companies making up testimonials, so many consumers are skeptical of the legitimacy of text-only testimonials.
Text-plus-photo testimonial – Text testimonials that are accompanied by a photo of the customer can be effective. When people see a face next to the words, it helps to make the testimonial feel more real. There's a sense of trust that comes with seeing a person claiming those words.
Audio testimonial – Consumers place more trust in audio testimonials than text-only or text-plus-photo testimonials because they get to actually hear the person sharing their positive experience with your company. Just the sound of a human voice instantly makes the testimonial come alive and feel more real to the consumer.
Video testimonial – If you're looking to get the biggest impact from your testimonials, use video. If you can get clients endorsing your brand on video, all skepticism about the legitimacy of your testimonials will be eliminated. Of course, recording video testimonials can be difficult to arrange, but if the situation presents itself, take full advantage of the opportunity.
Content Matters Too
But that's not all. The format of the testimonial matters, yes, but so too does the content in the testimonial.
Generic testimonial – Too many companies post generic testimonials in their marketing materials that say things like "Good job," "Pleasure to work with," or "Highly recommended." Those are nice and all, but they don't tell other customers anything truly meaningful. They don't speak to the situation a buyer who is on the fence is facing. So they won't help you make the sale.
Highly specific testimonial – The more specific your testimonials are, the better. The best testimonials talk about the entire buying experience, from the problem the customer was facing, to the doubts they may have had about your services, to the solutions and the benefits you provided. These are the types of testimonials other customers will be able to relate to.
Take a look at the testimonials in your marketing materials. Are they really working for you?
This article is written by Mickie Kennedy, founder of eReleases (http://www.ereleases.com), the online leader in affordable press release distribution. Grab three free ebooks, including the Big Press Release Book and Twitter Tactics, here: http://www.ereleases.com/insider/freebooks.html