It wasn't all that long ago that guest blogging was the trendiest tactic for building links and boosting SEO. Then the spammers took over, and before you know it, Google's Matt Cutts had essentially proclaimed the death of guest blogging. Now, most people have jumped off of the guest blogging bandwagon and moved on to other things, and that's a good thing. It's an opportunity. If you ask me, now is the best time ever to be a guest blogger, but if you're going to get back in the game, you need to have a new approach.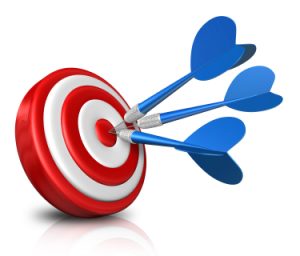 Why is now such a great time to get back into guest blogging? Because it's easier to get noticed than ever before. When guest blogging for SEO was all the rage, blog owners were bombarded with dozens of pitches on a daily basis. Now, most people have backed off, and that's left a huge content marketing opening for smart guest bloggers who approach it the right way.
How should you approach guest blogging in this post-apocalyptic landscape?
Focus on your target audience—Back in the day, many guest bloggers would take opportunities wherever they could get them. It didn't matter if their target audience actually read the blog or not, they just wanted the backlinks and SEO juice. These days, relevancy is the name of the game. Only target blogs that your audience is actually reading. Otherwise, you're wasting your time.
Quality counts—My mom used to tell me, "You are who you hang around." Same goes for guest blogging. In other words, if you hang around spammers, you're going to be seen as a spammer. Only pick sites that are truly of an elite caliber with established audiences and a proven track record of delivering great content.
Become a regular contributor—The old approach to guest blogging was to contribute to as many different sites as possible. Usually, that meant only one post per site so that your backlink portfolio would be as diverse as possible. The new approach is to limit your guest posting efforts to a few quality, trusted sites where you are a regular author who contributes new content on a frequent basis. Through these recurrent interactions with readers, you'll build relationships and trust, helping you achieve your bigger PR and marketing goals.
In short, the new approach to guest blogging should be focused on your audience. It's about building relationships and earning trust.
Are you going to get back in the guest blogging game? Did you ever get out in the first place? Share your thoughts and experiences by commenting below.
This article is written by Mickie Kennedy, founder of eReleases (http://www.ereleases.com), the online leader in affordable press release distribution. Download How to Get Your Company Covered on Top Blogs here: http://www.ereleases.com/offer/blogs.html