We've all heard the common reasons why you should be a source for a reporter. It's great for cultivating relationships and could lead to your own stories getting printed or aired at some point in the future. You also get your name in the paper or on TV occasionally which always helps with exposure. 
But those are just very simple reasons why you should be a source. How about some different ones? The following may not come up all the time but they are certainly viable reasons why you should take the time to be a source for your favorite reporters.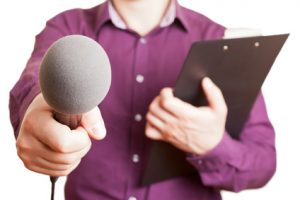 Builds Trust 
Being seen as trustworthy both as a business owner and a human being is always a good thing. The more you show others you know what you're talking about and that listening to you leads to positive things in their lives, the better off you'll be.
With that in mind, you have a ton of chances as a news source to build confidence in trust in many different people. For reporters you're a huge help and if you pull through in a tight spot for them time after time they will call on you over and over. For people reading the article or viewing the program they will eventually recognize your face and voice as someone they can trust – simply being in the public eye goes a long way.
On top of that, if you really know your stuff, you can become a "voice" for your entire industry. If you continually help people with their home repairs, for example, you and your business are the face of home repairs for a lot of people. That can, in turn, lead to a ton of sales.
Easy Backlinks 
You're always trying to find a way to get more links back to your website, store, or Facebook page. While you're not exactly sure how the Google robots work, you know that the more exposure means you'll start to move up in the ranks as people seek out businesses like yours.
Working with reporters is an easy way to get your website listed all over the web. If twenty people ask for help on different stories, that's twenty potential backlinks you can add to the bank.  Links to your site from these reputable sources will make it easier for potential customers to find you when searching online. Occasionally you'll run into a news organization with no website or Facebook page, but that's becoming rarer as time goes by.
It's Often On Your Terms 
This might not be relevant to you right now, but there may come a time when you'll be harassed by people trying to get your attention. If you're successful suddenly you're a hot commodity and everybody wants a piece of you. If your business is in the middle of a scandal every wannabe gumshoe pops out of the woodwork trying to find any shred of a news story.
Right now, though, you can work with reporters on your own terms. This is incredibly important when it comes to getting your specific message and viewpoint out to the world. While having too many people pulling at your sleeve sounds like a nice problem to have, it becomes a hassle fairly quickly. So think of these simple times as a privilege and to take full advantage. What do you really want to say to the world? Now's the time to do it on your own terms.
Have you worked extensively with reporters as a source?
This article is written by Mickie Kennedy, founder of eReleases (http://www.ereleases.com), the online leader in affordable press release distribution. Download your free copy of 8 Shocking Secrets Press Release Distribution Firms Don't Want You to Know here: http://www.ereleases.com/landing3.html