A media interview is your chance to tell your story and to make a good impression for your company. When executed properly, a media interview can offer the benefits of increased exposure, improved credibility, and stronger relationships with the media.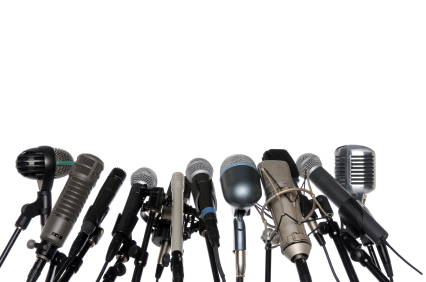 But all those benefits can go right out the window if you screw things up. Here are 6 mistakes that can kill your media interview and damage your reputation.
1.     Showing up unprepared – Remember back in high school and college when you could show up and ace a test without really studying for it? If only the same could be done for media interviews, but that's just not how it works. You simply have to prepare before your interview. You need to do your best to figure out what questions you'll be asked and to come up with thoughtful responses to each of them. Make a short bullet list of key points you want to cover during your interview so you can stay on message.
2.     Giving short, yes and no answers – I listen to a lot of sports radio, and it amazes me just how bad some athletes are at getting interviewed. Seriously, answering "yes" or "no" does NOT make for a good listening experience. You need to go deeper. Use examples and personal stories to make your points, and give listeners something to remember.
3.     Rambling on and on – Like a drunk at a bar who just wants to be heard, the rambling interviewee just talks and talks without really saying anything of substance at all. Look, it's an interview, so you want to talk and be entertaining, but you have to make sure you don't go overboard and bore everyone to death. Stay on point, and keep your responses as clear as possible.
4.     Flip-flopping to avoid conflict – You can't be all things to all people. Sooner or later, you're going to come across an interviewer who disagrees with you or wants to take you to task on a particular topic. It can be uncomfortable, but you have to know when to stick to your guns. Flip-flopping only makes you look weak and indecisive – two characteristics no one respects.
5.     Being argumentative – While heated conversations make for great entertainment, you don't want to be the guest who gets into a fight with the host. Leave that to someone else. Your job is to stay calm, no matter how intense the line of questioning may get.
6.     Whining about unfair treatment from the media – You hear this a lot during election years. Candidates complain that the media isn't giving them a fair shake. They think everyone is out to get them, and they whine about the unfair treatment. Even if the claims are true, no one likes a whiner. So, if you think the media is giving you bad coverage, don't be a baby about it. It only gives them more ammunition.
What are some other deadly media interview mistakes to avoid?
This article is written by Mickie Kennedy, founder of eReleases (http://www.ereleases.com), the online leader in affordable press release distribution. Grab your free copy of the Big Press Release Book – Press Releases for Every Occasion and Industry here: http://www.ereleases.com/insider/bigbook.html