Everyone's heard it before. In fact, your mother may have told you when you were a little kid—you only get one chance at a first impression. Furthermore, it's common knowledge that most people judge you within seconds of meeting you.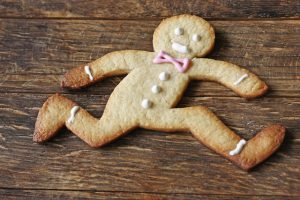 As you can imagine, when it comes to networking, first impressions are everything. You want to make sure other professionals like you as soon as they lay eyes on you, and that when you open your mouth and shake their hand, you sink deeper into their good graces.
The Rules of the First Impression
Here are a few rules to make sure you make a good first impression at your next networking event.
Rule 1: Set the Tone the Morning of.
Believe it or not, your first impression often has more to do with what happens before you get to the networking event than anything after. Why? The tone of your day often carries over into your meeting. So if you have a terrible day and are depressed leading up to the event, it's likely the theme will continue. Perhaps it's a case of "self-fulfilling prophecy." Whatever the case, if you've had a disaster of a day, consider one of the following:
Hit the gym beforehand. Exercise can release hormones that will leave you feeling better about yourself.
Watch something funny. Laughter is one of the best medicines for fixing your mood.
If all else fails, skip it. Look, not attending a networking event could be better for you than botching one. If you can't make that good first impression, it's better to not show up.
Rule 2: Craft the Right Appearance.
Odds are, before you ever even open your mouth, people will form their opinion of you. Shallow? Yes. Judging a book by its cover? You bet. But we all do it.
If you're well put together, people will be more drawn to you. Obviously spend time at the gym? You'll be stronger and it shows. Lucky enough to be taller? Your presence will show dominance.
While we can't change how tall we are, and we probably aren't going to drop 20 lbs. before that next networking event, there are some things you can do to make sure you look your best the minute you walk in that door:
Dress a little better than you need to. Better to show you take the event and the relationship a bit more seriously. It's like they say, "dress for the job you want, not the job that you have."
Keep it simple and stylish. Your networking event isn't the time to make a fashion statement. Stay fashionable, but keep it clean and simple. You want to look polished.
Mind the shoes. Scuffed up shoes signal you aren't serious, no matter how nice your outfit.
Guys, no neck beards. Keep the front and back of your neck clean shaven at all times.
Girls, statistically, makeup wins. I'm not saying you need to put on a mask, but the numbers don't lie. Women who wear makeup are taken more seriously in the business world.
Fix that posture. Good posture shows confidence. Not only that, it will make you appear taller if your head is up and shoulders are back.
Hit the gym. This won't work overnight, but the more fit you are, the better impression you will make. People see that you take care of yourself and will believe you will do the same for them in your friendship.
Don't think looks are that important? Check out this article detailing how the way you appear can affect your salary.
Rule 3: Monitor your interactions.
As soon as you interact with someone at a networking event, you cement their perception of you. And the longer you talk, the farther you drive it home. So make sure you interact accordingly:
Smile and compliment without seeming fake. You want people to think you are kind.
Ask questions about them. People want to feel that you think they are important and are interested in them—not yourself.
Remember, first impressions are crucial. As a PR professional, you need to network and build relationships wherever you can. Befriending the right people can ensure that your pitches do not fall on deaf ears.
Are you making the right first impression? Discuss in the comments section below!
This article is written by Mickie Kennedy, founder of eReleases (http://www.ereleases.com), the online leader in affordable press release distribution. Download your free copy of 7 Cheap PR Tactics for Success in Any Economy here: http://www.ereleases.com/offer/7cheaptactics.html