When customers are looking for the products and services you sell, do they think of your company? When they think of your company, do they know who you are or what you do better than everyone else? If the answer to these questions is "no", you need to focus on branding.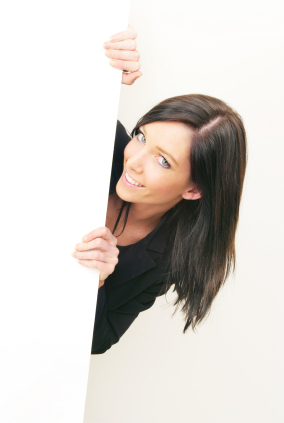 Branding is all about creating an image and a promise that your target audience can connect with. Your brand is who you are; it's the reason customers should do business with you. All businesses, no matter how small or large, need to have a clearly-defined brand.
For example, when you think of BMW, you think of The Ultimate Driving Machine. When you think of FedEx, you think of a shipping company that can help you when a package "absolutely, positively has to be there overnight." Fast shipping=FedEx. It's imprinted on your mind.
How can you create the same imprint for your brand? Here are some tips for creating a more memorable brand.
Have a unique promise that sticks with consumers – Like I mentioned earlier, FedEx promises to absolutely get your packages delivered on time. BMW promises to be the Ultimate Driving Machine. You need to create a unique promise that customers instantly associate with your brand. And the promise needs to be something your target audience cares about and something that your competitors can't offer.
Don't try to be all things to all people – There's an old saying that goes, "If you try to be everything to everyone, you'll be nothing to no one." Not everyone is going to connect with your brand. And that's a good thing. Rather than focusing on creating a brand that everyone can relate to, you should focus on building a brand that appeals to a very specific niche. The more focused your branding efforts, the better able you'll be to connect with this ideal customer.
Be consistent – Your brand should influence every single aspect of your business, from your marketing materials to your customer service. It amazes me whenever I come across a company that has different designs/themes for their website, brochure, business card, billboards, TV ads, etc. Everything should be unified in style and theme. That's how people will start to immediately recognize your brand. Think of Old Navy; any time an Old Navy commercial comes on, even if you've never seen it, you know it's them because all their commercials have the same basic style.
Make your name synonymous with your industry – When you think of tissues, you think Kleenex. When you think of soda, you think Coca Cola or Pepsi. When you think fast food burgers, you think McDonalds. You want to create this same inseparable association with your brand and the products and services your company offers.
Know where to reach your customers – All your branding efforts will be for nothing if your target audience is never exposed to them. You need to know where your target audience is so you can reach them more effectively. Which social networks are they members of? Which magazines do they like to read? Which TV shows do they watch? Which blogs do they read? Knowing all of this will help you reach your target audience in the places they frequent most often.
Are you building a memorable brand?
This article is written by Mickie Kennedy, founder of eReleases (http://www.ereleases.com), the online leader in affordable press release distribution. Download your free copy of 7 Cheap PR Tactics for Success in Any Economy