Running out of ideas on how to promote your small business? Instead of thinking bigger and bigger, try some simple and local tactics instead! These ten should give you an idea on how to focus your campaign on the community around you, and gain loyal and local followers.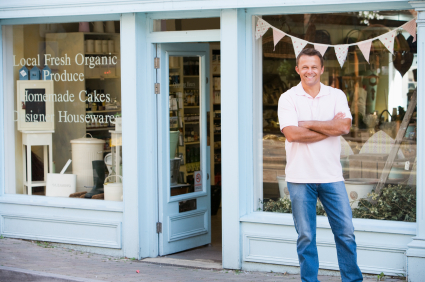 1. Remember the Holidays
When holidays come around, don't forget to do something fun and festive! And don't concentrate on the usual – people like Halloween and Christmas, sure, but what about St. Patrick's Day, or Valentine's Day? Or heck, how about April Fool's Day?
2. Help Out Your Local Reporters
Want to get in the local paper, but they always seem packed to the brim already with news? Try contacting your local reporters, and see what you can do to help them out. Journalists are usually stressed out and overworked, and any help is a blessing. This could lead to getting your name on the front page!
3. Join a Local Organization
Sometimes, nothing helps your business like getting involved with the community. One way to do this is to join or contribute to a charitable organization. It doesn't have to be anything major, either – help with a youth soccer league, or organize a bike ride club.
4. Foursquare Promotion
Make sure to add your store to the Foursquare listings in your area, so folks can check in. Then, come up with a fun promotion when they do! For example, when someone is Mayor of your store for a week, reward that accomplishment with a 25% off coupon.
5. Local Customer Testimonials
They love your store, so why not let them help you promote it? Customer testimonials can give you the slight oomph you need for your business. Put them on your website, your print media, perhaps somewhere in your store front.
6. Hop on Social Media
Have a Facebook page and Twitter account for your business yet? They can be invaluable to a small business owner, and surprisingly local. Get involved with networks of people from around your community. They can help spread the message for your store simply by clicking "Like." Now, their friends and neighbors see your place and may head over to check you out.
7. Start a Video Series
Grab a webcam, some cheap lighting and sound, and go to town with your video series! Talk about whatever interests you, especially if it's relevant to your business. Invite some locals over for a guest spot, and load the videos on your company's website. See if you can get it on your local cable access, too!
8. Write Your Own Articles
Instead of trying to get printed in the paper with a press release, how about writing up your own article? Press releases can often get overlooked, as they are more work for the journalists at the newspaper. If the main article is already done, though, that's one less step between you submitting your article and seeing your name on a byline.
9. Start a Buy Local Campaign
There has been a move lately in towns and communities to "buy local," so much so that campaigns are now dedicated to it. Has one been set up in your town? If not, get one started – find real reasons why folks should invest locally, and organize a campaign around it. If there's one already going nearby, find out how you can help or improve it.
10. Local Government
Try going to town hall meetings and such in your local community. Don't just go to hand out business cards, actively participate in goings on when it comes to local government issues. Vote, speak up, and people will notice your that business cares about what goes on locally. Participating could translate to dollars in your pocket!
Do you have a local PR promotion that has worked for you? If so, share below.
This article is written by Mickie Kennedy, founder of eReleases (http://www.ereleases.com), the online leader in affordable press release distribution. Grab your free 160-page copy of the Big Press Release Book – Press Releases for Every Occasion and Industry here: http://www.ereleases.com/insider/bigbook.html