Most PR pros know that social media is one of the best ways to reach customers in this day and age. Facebook is flooded with users, Twitter connects every sort of person in the blink of an eye, and LinkedIn brings in tons of professionals from all over the world.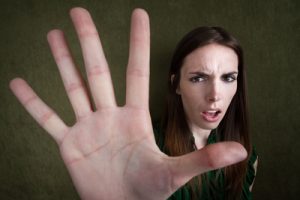 With this knowledge, many naturally assume you should sign up for every platform available under the sun. If you're not on the majors already mentioned as well as making short videos on Vine and posting pictures on Pinterest you're going to miss out on tons of customers. "Go where a customer might be," is prevalent advice in PR. I've even given this advice a few times myself.
However, I want to play the devil's advocate today and posit that you may actually want to limit yourself to one or two social media options. While it may not seem like it, this actually won't limit your business itself, but could be the push you've been looking for.
Here are some situations where you might want to cut down your social media use.
Spreading Too Thin 
There's something to be said about keeping a campaign simple. If you're not reaching the customers you want with one plan, why would you continue doing it? Sometimes things don't work out and that's just how the cards fall. Trying to head down the path no matter what happens is a sure sign of madness.
Say you're experiencing great success posting on Facebook but not seeing any returns through Instagram. To you it makes little sense why it's not working as you feel your audience should respond to both platforms.
However, just because you experience growth on one platform doesn't mean another one will translate. Since Instagram is much more picture oriented, you may just not have the photo database to interest your customers. By constantly trying to find a picture that would interest your fans, you're spending less time on Facebook interacting with people who practically have their wallets in their hands. 
Mixed Messages 
Trying to post on every single social media platform isn't just time consuming, it might also be confusing your fans. Even worse, you may not realize you've been making your regular readers scratch their head in confusion.
For example, your Twitter persona could be one of strict professionalism if you're in, say, the financial industry. You would want to exude confidence to anyone using your company. But if you're also posting silly videos on Vine, does that go with or against your message? It may be causing your fans to think you're not taking their money – and their business –  as seriously as you should.
Analysis Paralysis 
Put yourself in the mind of your average browser: they stumble upon your website and decide they want to follow you to see what you're all about. They see you have social media options so they look at them more closely.
They see you have Facebook, Twitter, Pinterest, LinkedIn, Vine, and even a Friendster and MySpace page for some reason. When it comes down to it, which one will they click on? If you present them with too many options, they may just decide to forego any of them.
This is a common situation many find themselves in this age of choice. Think when you go to the store and have to pick out something simple like peanut butter: with 50 options, which do you pick? You eventually give up or choose one at random. By focusing on one social media platform, your customers automatically go to that one. Since you've spent a lot of time on it, they automatically get a solid idea what your business is all about.
Which social media platform do you expend the most effort keeping up? Why?
This article is written by Mickie Kennedy, founder of eReleases (http://www.ereleases.com), the online leader in affordable press release distribution. Grab three ebooks, including My Facebook Formula, a free report on Facebook and why you should be using the largest social network for your business, here: http://www.ereleases.com/offer/freebooks.html