Facebook sent their Groups section through a giant overhaul recently, so now users can custom design any group, allowing as many or as few of their friends and network as they desire to join.  Because of this overhaul, Facebook Groups (as opposed to fan pages) is a much more versatile tool now, and business can take advantage of it if they know how. What are some ideas on how best to make Facebook Groups work for your company?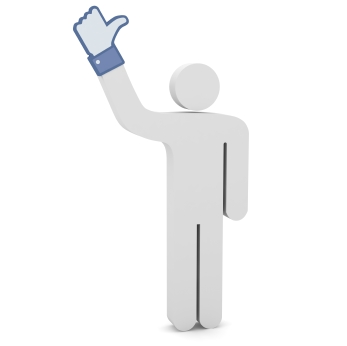 Make Your Group Shine Amongst the Rest
There are a ton of Facebook groups out there, so you really have to put in some effort to make yours stand out from the rest. Otherwise, you'll watch helplessly as your group's numbers stay still or, worse, start to drop.
First off, what's the name of your group? You don't necessarily have to name it after your company – the name can be anything related to your product. Mainly, it depends on the focus of your group, but we'll get to that in a second.
Is the name catchy? Does it accurately portray what message you're trying to get across? Better check again to make sure it's spelled correctly, too.
Also, have you put a lot of thought into the group's picture? If you have a logo and/or brand for your company, then naturally that would be the best choice. However, if you're going for a more personal customer/business relationship on your group then consider using a human face for the group picture, possibly the CEO or take it from an advertising campaign.
Next, what's the focus of your group? Are you centering it around the product, customer service, or discussion about the industry? Blindly throwing up a group with mishmash of information might not work if people are confused as to what you're offering. Find a focus on work on it.
Bringing in the Users
Your now-beautiful group can't really thrive without people to contribute, so get out there and start finding new friends to join up. You'll naturally start with the core group that you know, be they friends, employees, possibly (if you're lucky) members of fan pages that have already been created.
To get more users, consider turning your launch into an event. While you're building the page, tell everyone you've already gotten that you're in "beta" and hold some of the information back. That way, when the big reveal comes, there's something to announce!
Another way to accumulate users is to offer some incentives. Tell the users you've already gotten to repost a message that includes a link to the group you've set up and they have a chance to win a fabulous prize package to Hawaii! Or maybe free items from your store would be more appropriate. Or, give them coupons simply for reposting your message!
Consider also starting a pre-campaign to get some followers when you launch (with the big event!) by starting a "whisper" campaign. Advertise on the company website, your blog, your Twitter account, or other preferred media that some big changes are coming to the company's Facebook group. Getting people interested early can result in real results later.
Like anything in public relations, it's best to be prepared with a strategy for your Facebook group. So figure out exactly what steps you're taking so you can get the most out of your new Facebook presence!
If you have any tips using the new Facebook Groups, share below.
This article is written by Mickie Kennedy, founder of eReleases (http://www.ereleases.com), the online leader in affordable press release distribution. Grab three free ebooks, including the Big Press Release Book and Twitter Tactics, here: http://www.ereleases.com/insider/freebooks.html