With a growing number of companies jumping on the social media bandwagon, there's a constant debate about the level of social media access and usage companies should grant to their employees. Some companies (see Zappos) encourage their employees to blog and Tweet their hearts out. But not all take this approach.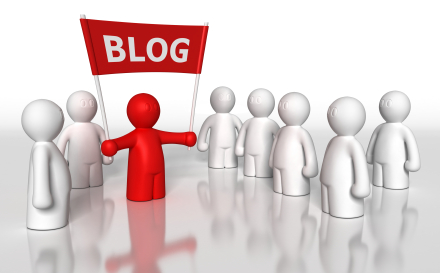 There are many companies out there that are still apprehensive about letting their employees jump into the blogosphere. Some common reasons for their concern include:
Productivity could decrease
Employees could leak sensitive information
Personal opinions could conflict with your brand
What happens if an employee leaves the company? (see the IBM controversy)
While these are certainly legitimate concerns, I'm a proponent of allowing your employees to blog. That's not to say that everyone at your company should have access to the company blog, but I do believe allowing select key employees to blog offers some special benefits.
Blogging Allows Your Employees to be Brand Ambassadors
A few weeks ago, I talked about the importance of training employees to be brand ambassadors. You want your employees to have a sense of ownership in your company so that they will be eager to spread the message and to help the brand grow.
One of the best ways to do this is to let them blog for your company. Any time an employee writes a post, he or she is helping to build and promote the brand. Their words are shaping your brand's image. It really gives them a lot of power and influence when you stop to think about it.
Of course, you want to make sure the messages they're sending out are consistent with the brand you're trying to build. That's why it's always a good idea to review employee blog posts before accepting and publishing them.
Letting Your Employees Blog Adds a Human Element to Your Company
One of the reasons social media marketing has taken off is because it allows consumers to connect with companies on a more personal level. No longer are companies only shouting one-way messages at customers through advertisements; now, they're interacting with their customers in an actual conversation through blogs, Twitter, Facebook, and other social media outlets.
Whenever your employees blog, it helps to humanize your company. Customers who read the blog and interact with the author develop a trust and a deeper bond with your company.
Your employees can share their expertise by blogging
If you're the only one contributing to the company blog, you're limiting the blog's potential. Not to bruise your ego, but there's only so much that you know about. By allowing a few key, qualified employees also blog, you get a better-rounded blog…a blog where each employee can highlight his or her areas of interest and expertise. This turns your blog into a comprehensive resource that offers an excellent reader experience.
What do you think? Do employees at your company contribute to your blog?
This article is written by Mickie Kennedy, founder of eReleases (http://www.ereleases.com), the online leader in affordable press release distribution. Download your free copy of 7 Cheap PR Tactics for Success in Any Economy here: http://www.ereleases.com/7cheaptactics.html