Your customers desperately want to buy from you. You don't know it but every day they look at your website or your ad on Facebook and just WISH they had a reason to click "Buy Now." However, you haven't done one simple thing for them. 
You haven't told them why it's vital to their existence that they buy your product or service.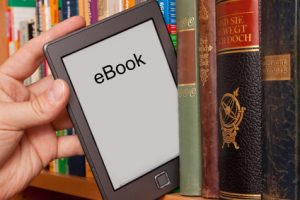 It doesn't matter if you're selling the most important new medical device on the planet or plastic snowglobes; if people don't have a reason to buy they won't do it. You have to convince them what you're selling or offering will complete their lives in more ways than one.
How do you do that? With a white paper.
What is that? 
A white paper is a fairly detailed document that does the above – it shows the customer why they want to buy what you're selling. They originally started out in government but eventually trickled out to the business world. The beauty of the white paper is that it helps make up a customer's mind and they don't even know it.
Why is it so effective? Because it sets up a problem the customer didn't know was such a big deal and presents your product or service as the ideal solution.
As an example, let's say you're selling a new line of toilet paper holders. You need to do some convincing to make people get rid of their "classic" holders and buy your newfangled ones. So you would write a white paper detailing all the ways the old holders ruin your customers' lives. By the end, you've shown why they really can't survive without yours.
Facts & Figures 
The next is a little misleading – it's not just one piece of paper. White papers are typically long and incredibly detailed. You'll want lots of information, graphics, statistics, and anything else that will convince your customers to buy your product or service.
Following the example, you may perform a study and figure out that toilet paper rolls fall off classic holders once a day on average. If you turn this into a chart, it shows in graphic detail why someone would want to pick up your new invention. Compound this with other information and some reviews and quotes and you're solid.
What to Do With It 
After you've created a white paper you can't just let it sit around. Treat it like you would a digital press release – put it up everywhere you can. Stick it on your blog and email any fellow bloggers you're friendly with about it. Pick apart the information and use it on your social media sites and link back to the white paper so readers can follow up.
Another idea is to create an actual press release out of the information you've gathered and send it to newspapers and the like. You can include a link in the press release leading to the white paper, but make sure it's short enough readers can type it in without any fuss. Otherwise, they'll just ignore it.
Have you ever used a white paper as part of a larger marketing or PR strategy?
This article is written by Mickie Kennedy, founder of eReleases (http://www.ereleases.com), the online leader in affordable press release distribution. Download your free copy of 8 Shocking Secrets Press Release Distribution Firms Don't Want You to Know here: http://www.ereleases.com/landing3.html