Trying to pitch journalists but having no luck? Well, if so, the odds are you need to switch things up and alter your approach. First you have to realize that you have a special niche that people are interested in: you're a small business owner. And lots of people are entrepreneurs or at the very least would like to be.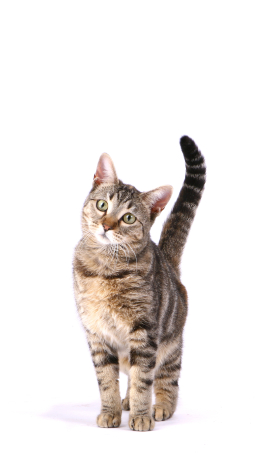 That said, you have real working experience at making the American Dream your reality. So you need to recognize that you have a certain skill set and knowledge on very specific things that people care about. By focusing on what you know and experiences you've had, you can create pitches that will make editors and journalists stop and think "hmmmm … maybe …" as opposed to offering that in-depth story that they won't bat an eye at.
Pitches Related to Small Business You Could Try
Success in hiring — Most entrepreneurs reach the point where they have to strongly consider hiring someone to help them out with various duties. And while it's a necessary part of growth, most of these small business owners are scared senseless to do so. Why? Because they've heard the horror stories and they aren't quick to give up their baby. So, hiring success stories are attractive because people want to hear them in hopes of repeating the success.
Mistakes you made and fixed — Especially for people looking to dive into their own business venture, knowing what mistakes to watch out for can prove beneficial. And if they can pick up an article and learn about a few real mistakes you made and subsequently fixed, they may find themselves avoiding your pitfalls. Therefore, a reporter will likely be interested in putting the article out there.
Leaving the 9 to 5 — It's pretty much every working man's dream. We all want to get out of the rat race, be our own boss, and set our own hours. Yet for most people, this just is not a reality we're willing to step out and create for ourselves. Why? Well, our 9-to-5 jobs offer us security. But quitting and starting our own business venture could end in financial disaster. And most people just aren't that open to risk. However, these people still love to hear real life stories of others like themselves who made the leap successfully. And for some, all it takes is one of these stories to finally push them over the proverbial edge.
Target the Right People
Of course, for a journalist to be interested in your pitch, they have to write on your niche. In other words, you need to make sure you are pitching the right people.  That means you need to look for those that write on:
The economy
Small business
Entrepreneurs
Human interest stories
Have you gotten a journalist to take your pitch? Tell us about it in the replies.
This article is written by Mickie Kennedy, founder of eReleases (http://www.ereleases.com), the online leader in affordable press release distribution. Download your free copy of the Beginner's Guide to Writing Powerful Press Releases here: http://www.ereleases.com/insider/beginnersguide.html