Looking to start a video series? It's a great idea – the longer the world is on the web, the more they gravitate towards easy to digest material like quick videos. They're also a way to be as interesting as you can which is important if you want the attention you deserve.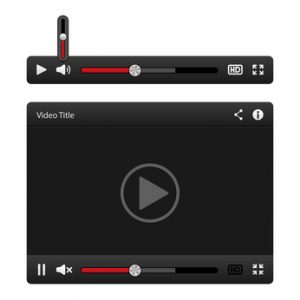 Choosing a series to focus on, though, is the hardest part of this process. You want something that's fun for everyone to watch but also represent your brand. You also want it to be good for your fans as well as be good enough to bring in new customers.
Feeling stuck? Here are a few ideas that should be good for you no matter what industry you work in.
Expert Advice 
Want to quickly get on the public's good side? Then show them how to make their lives easier. If your video series focuses on "how to" and advice, you're showing them you care about their well-being. You want to fix the problems they have and make their day-to-day life that much simpler.
Consider going through your customer complaints and comments from the past for ideas on what to make videos about. For example, if you see many have commented that they don't understand a certain part of your software, make an episode or two going over those specific areas. Also, encourage comments on videos as this will surely reveal future episodes.
Interviews From Around the Industry 
Generally, people love to hear comments and thoughts from interesting people in the industry. Either the person is very well known, interesting to listen to, or they could even be a minor celebrity. Whatever the case, a percentage of your base wants to know what's going on in their brain.
You may think these are difficult to pull off, but there a ton of avenues. For example, you could arrange a Skype or G+ chat and record it. Or you could even send them questions via email and have them record it and send you the footage – not ideal, of course, but whatever it takes. Naturally the best route is a face-to-face meeting, so maybe concentrate on the people you have access to, at least early on in the series.
Behind the Scenes 
One of the major benefits from the Internet age is really learning what's behind the minds of the businesses they love. The age of the faceless business is rapidly becoming a thing of the past, especially with small businesses. Your customers like to know the people running their favorite companies are real, life, human beings, as it helps them relate.
To that, a BTS series might do wonders for boosting this type of relationship. Is your office interesting? Do you have any weird quirks to the way you run the day-to-day affairs? Are there colorful characters to your staff? Anything like this will be fun for your customers to watch and they'll feel like they really know your company's inner workings. Encourage people to comment and say what they'd like to see next, too. 
Do you regularly watch any video series made by a company?
This article is written by Mickie Kennedy, founder of eReleases (http://www.ereleases.com), the online leader in affordable press release distribution. Download How to Get Your Company Covered on Top Blogs here: http://www.ereleases.com/offer/blogs.html