Creating your app is only half the battle. That's because once it's time to unveil your creation, you still have to make people care enough to download and use it. This can prove difficult for a number of reasons: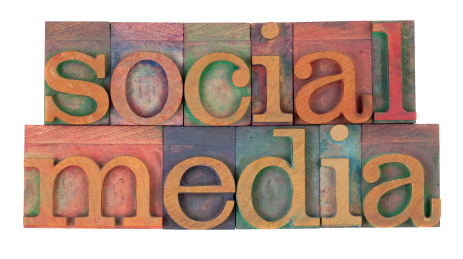 So many apps exist that it's difficult to get noticed in the crowd.
If you're trying to sell your app, users will often opt for the free ones first.
Getting people to take notice takes time, know-how, and a bit of old fashioned luck.
Luckily, in the age of Web 2.0, you have more tools than ever to get your app out there. Thanks to social media networks ranging from Facebook to Twitter to YouTube, a world of free and low-cost advertisement is only a few clicks away.
So how can you use social media to get people to take notice of your creation? Follow these steps:
Step 1: Write a killer blog post on your app and share it through Twitter, Facebook, and Google Plus. All social media networks are built on a single shared principle: sharing quality content. With that in mind, you must first create a piece of high quality content related to your app that can be shared. But keep in mind that doesn't necessarily mean you need to write an advertisement for your app on your blog and then start pushing it in people's faces. Instead, you're going to have to be creative. For instance, you could craft a post about useful new apps that includes your own but also focuses on others.
Step 2: Get someone to review your app — then share their review. People are going to assume you're biased because…well, you are. That said, they're going to need to hear that your app is awesome (or at least worth taking for a spin) from someone else. That means you need to submit your app to various sites for review. A few you might consider are:
Make sure you include a promo code and complete information in your review request to increase the odds of being chosen for review.
Step 3: Create a Facebook Fan Page for your app. Facebook is the social media king, no doubt about that. Consequently, you need to make sure your app has a home base on Facebook. So create a fan page and get to work on getting as many Likes as possible. Remember to customize the page to make it attractive and professional looking. You might also try getting more fans through giveaways and other types of contests. Just make sure you engage your followers!
Step 4: Record high quality YouTube videos showing off what your app can do. In the world of low cost, high quality HD cameras, creating a video is neither hard nor expensive. Just make sure your video is clear, concise, and shows off the most notable features of your app in action. Once you've created it, upload to YouTube and share it on your blog and all social media accounts. You should also use your video when trying to get reviews, as many reviewers simply don't have the time to download every single app they're asked to review. A short video can go a long way if it captures their interest.
Step 5: Get promotional help from others. You can't do it on your own. Now is the time to leverage all the contacts you've made over the years. The more people you can convince to share — be it a ReTweet, a blog post, a plus one on Google, a share on StumbleUpon, Reddit, or Digg — the more momentum your app will gain.
Do you use social media to promote your apps? Leave a tip for our readers in the comments.
This article is written by Mickie Kennedy, founder of eReleases (http://www.ereleases.com), the online leader in affordable press release distribution. Grab three ebooks, including My Facebook Formula, a free report on Facebook and why you should be using the largest social network for your business, here: http://www.ereleases.com/insider/freebooks.html