Social media offers plenty of opportunities to build your brand. You can build brand awareness with your target audience, improve relationships with current customers, land media coverage, and so much more.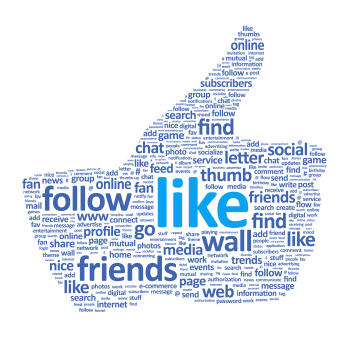 But then there's the other side of the coin – the fact that when communication is right at your fingertips, you can easily hurt, cripple, or even murder your reputation.
Is that really what you want? If so, take these steps and you'll be sure to destroy your image.
Step 1: Tweet when you're boozing. This is sure to kill your reputation dead in its tracks. Once you've had a few too many drinks, it's almost inevitable that anything you say will be plain stupid. Not to mention, you run the risk of offending people, since your loose lips will surely turn into flailing fingers (which also lends itself to plenty of typos, which make you look pretty dumb).
Step 2: Whine about life on Facebook … again. No one likes a Negative Nelly; yet so many exist on Facebook. If you want to be unfriended, continue complaining about the hand you've been dealt. But rest assured, your friends will tire of you bringing them down. And then your business is sure to be cast in a negative light.
Step 3: Post meaningless, spammy comments on other people's blogs. "Great post!" "Good job!" "Nice point!" What do all these comments have in common? They suck. Not only that, they sound like a spambot left them. Unless you want to be thought of as a spammer begging for backlinks, you need to actually read peoples' posts and leave legitimate comments that add to the conversation.
Step 4: Link to scandalous videos. This is especially important if you're in an industry that tends to attract more conservative people. YouTube videos are a great type of content to share, but be careful that you don't go overboard. Some of the videos can be pretty racy. Think about how people are going to react first.
Step 5: Get too personal with your business accounts. You have to learn to separate business and pleasure. Make sure you have separate accounts for your company and personal life. Your business contacts don't need to know about your bad breakup or your mind-blowing evening. Likewise, your family and friends are probably sick of all the shop talk.
Step 6: Talk about things you know nothing about. You aren't fooling anyone. When you try and blog, Tweet, or post about topics you simply aren't familiar with, it shows. And you can count on someone calling you out on it sooner rather than later… if anyone keeps reading what you post, that is.
What it comes down to is this: you want to use social media to enhance your brand's image. But one wrong move and you may be playing catch up for quite some time.
Have you seen someone cripple their image using social media? Tell us about it in the replies!
This article is written by Mickie Kennedy, founder of eReleases (http://www.ereleases.com), the online leader in affordable press release distribution. Grab three ebooks, including My Facebook Formula, a free report on Facebook and why you should be using the largest social network for your business, here: http://www.ereleases.com/insider/freebooks.html