Whether you're emailing reporters, bloggers, prospects, customers, or some other group, the most important first step is to make sure your messages actually get delivered. Marketers and PR people often struggle heavily with email deliverability rates. It's a constant battle to keep emails from bouncing back or getting flagged as SPAM, but the very fate of your campaigns relies on your ability to get your emails in the inboxes of your target recipients.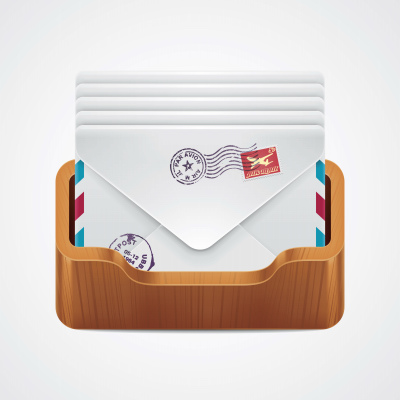 Fortunately, there are many different things you can do to ensure your emails get past SPAM filters. Here are 9 quick and easy tips you can use to increase your email deliverability rates.
Build your own email list. When you buy an email list, you're going to be emailing people who probably don't really want to receive your emails, and thus, they'll probably mark you as SPAM.
Don't write shady subject lines. Your subject line plays a big role in determining whether or not your email will be delivered. Don't use all caps, excessive punctuation, or gimmicky sales speak/trigger words. Check out these great tips for writing better email subject lines.
 Proofread your emails. If your emails are littered with misspellings and grammatical mistakes, they could definitely trigger SPAM filters. Not to mention, this will make you look unprofessional and untrustworthy to any people who actually receive your emails. Here are some simple proofreading tips that will help you out.
Make it easy for your subscribers to keep their contact info current. A lot of times, emails bounce back because the addresses you're sending them to are no longer active. People change their email addresses over time (e.g. reporters get new jobs or assigned to a new beat). That's why it's important that you make it easy for subscribers to update their contact info as it changes.
Delete those email addresses that keep bouncing back. If certain email addresses bounce repeatedly, drop them from your list. If you keep emailing them, it could cause your IP address to be blacklisted.
Reengage inactive subscribers. Do your best to reach out to inactive subscribers to get their attention again. You can try to reengage them or get their feedback to make them active again, so that they will be less likely to flag your messages as SPAM.
Ask subscribers to white list you. Sometimes, even emails that people want to receive still end up in the SPAM folder. That's why you need to ask your subscribers to add you to their address books, so that SPAM filters don't incorrectly block deliverability.
Build relationships with your recipients. When people know you, they won't mark your messages as SPAM, and what's more, they'll actually be likely to read your emails and respond to them. Focus on relationship building!
Figure out who's flagging you as SPAM. Pay attention to the recipients who are flagging your emails as SPAM. Are they new subscribers? If so, it might be a sign that you need to make adjustments to your opt-in process. If it's inactive subscribers, it might be a sign that you need to do a better job of keeping subscribers engaged.
Have you dealt with email deliverability issues? Share your experiences by commenting below.
This article is written by Mickie Kennedy, founder of eReleases (http://www.ereleases.com), the online leader in affordable press release distribution. Grab your free 160-page copy of the Big Press Release Book – Press Releases for Every Occasion and Industry here: http://www.ereleases.com/insider/bigbook.html