If you read my recent post "When is it Time to Let a Customer Go?" you may have come to the conclusion that you have some bad customers you need to get rid of. Assuming you've truly gone through the steps I mentioned in the post and you've found that the relationship just isn't working out, you're now at the point that you need to fire the customer.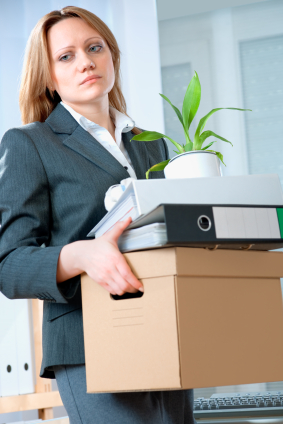 But there's a right way and a wrong way to fire your customers. As tempting as it might be, you can't just shoot them the finger and tell them to take a hike. That will make them angry and could cause them to spread negative things about your brand.
It's like getting a divorce. Sure, it's going to be a little messy, but if you can bite your tongue and maybe even swallow some of your pride, you can get through it much more peaceably and with far less drama.
So, just what is the right way to fire a bad customer? Here are some tips to help you out.
Consider a price increase – If the reason you need to get rid of the customer is because they just aren't profitable, see if there's a way you can raise prices on them. If you can push a price increase, one of two things will happen. Either the customer will pay the new prices and thus make the relationship profitable, or they will leave, so you've subtly fired them without all the drama.
Make sure your legal obligations have been met – If you have a contract with the customer, it's probably a good idea to have a lawyer take a look at it before you fire the client. You want to make sure you've fulfilled all your legal obligations so you don't get into a nasty legal battle.
Refer the customer to someone else – Rather than telling the customer to **** off, phrase your breakup in a more polite way by simply stating that you aren't able to serve their needs properly. The term "not a good fit" comes to mind. Refer them to another company you know of that might be a better match for them. This allows you to get rid of the customer on a friendly note.
Don't make it personal – Never attack your customers on a personal level. That's unprofessional, and it can cause things to get very nasty. You don't need to sling mud to break up with a bad customer. Instead, just focus on finding a peaceful way to end the relationship. If pressed, you can explain why you don't think you're a good fit for them, but again, don't make it personal.
Prepare before you speak – Don't go into a situation where you're firing a client without being prepared. Practice the conversation you plan on having with the client. This will help you stay focused so you aren't just shooting from the hip.
Have you ever fired a bad customer? How did you handle it?
This article is written by Mickie Kennedy, founder of eReleases (http://www.ereleases.com), the online leader in affordable press release distribution. Download your free copy of 7 Cheap PR Tactics for Success in Any Economy here: http://www.ereleases.com/7cheaptactics.html