The beauty of running a blog is the interaction you can create with your readers and subsequently your customer base. It's a way to connect and converse with people you would otherwise never hear from. And as you can imagine, the benefits are numerous.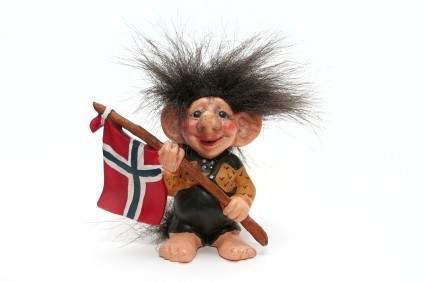 However, sometimes people will come on your blog and join the discussion without actually wanting to add anything of value. Instead, they seek only to push their own personal agenda, whether it be pushing opinions or links.
And make no mistake: it's annoying. In fact, in extreme cases it can run faithful readers away and effectively kill the conversation on your blog. Recurrent trolls will act as a cancer, taking what they want and destroying everything in the process.
Knowing what's at stake, there's no doubt that these pesky comment trolls must be dealt with. But how? Here are a few options:
Ignore. One way parents deal with temper tantrums in young children is to simply ignore them. The idea here is that they are seeking attention – positive or negative – and will eventually stop when they realize that they won't get what they want. In the same way, comment trolls often seek nothing more than to get under people's skin. Equally as childish, right? So dealing with them like children just might work.
Engage. Of course, there's always the possibility that the troll isn't actually trying to be a troll. Maybe they really just need to work out their opinion in conversation. So to play devil's advocate here, you could attempt to engage them. But I'll say this: the majority of the time this won't work. You'll likely find yourself in a heated debate that simply wastes your time.
Warn. Since you are the ruler of your blog, you could do a 3 strikes sort of deal and warn the comment troll that his behavior is not allowed. Shape up or ship out. In some cases, the warning is enough to send them packing.
Ban. The easiest way is to simply delete their comments and ban them. Of course, some see this as hindering free speech on a blog. So really it depends on how free you want things to be on your little corner of the web.
Ultimately it's up to you. After all, you are the king of your own blog. So how do you deal with the comment trolls?
This article is written by Mickie Kennedy, founder of eReleases (http://www.ereleases.com), the online leader in affordable press release distribution. Grab your free 160-page copy of the Big Press Release Book – Press Releases for Every Occasion and Industry here: http://www.ereleases.com/insider/bigbook.html