Before you send a guest posting pitch to blogger, stop and remind yourself that the blogger is probably already flooded with guest post pitches from others who are just like you. And in a sea of guest posting pitches, standing out from the crowd should be your top priority.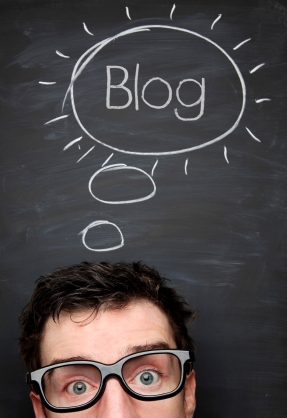 Here are some of the things you can do to craft a guest blogging pitch that gets noticed.
Create your pitch from scratch – Don't waste your time sending a generic, template pitch to a blogger, because they'll be able to immediately tell it's a template pitch. And when they see that it's a pitch you're obviously sending out to dozens of other bloggers, they'll just delete it. If you want to get the blogger's attention, you need to speak directly to them. Customize your pitch to speak directly to their interests.
Don't waste time getting to the point – We're all pressed for time, so it's important that you keep your pitch short and to the point. No long intros. No unnecessary details. Just get right to the point, and keep your pitch short and sweet.
Demonstrate your knowledge of the blog – Never make a pitch until you've spent a decent amount of time studying the blog. You need to get an understanding of what type of content does best on the blog, who the target audience is, and how they interact with one another. The more you know about the blog, the better targeted your pitch will be. Make sure you mention specifics about the blog in your pitch.
Identify overlooked subject areas – Take a look at the blog's archives and identify categories that are thin on content. This will allow you to come up with fresh topic ideas that the author hasn't thought of yet, and at the same time, you'll be filling a need as the blogger needs more content in those lightly populated categories.
Of course, getting your pitch noticed and accepted is only part of the guest blogging process. Once you have the green light, you need to make sure you deliver the very best content you're capable of creating.
Being easy to work with will also help your reputation and produce more guest blogging opportunities, so be willing to make edits to your content to fit the style of the blog. Also, help promote your posts and interact in the comments so your guest post really shines.
What are some of your best tips for pitching a guest post to a blogger?
This article is written by Mickie Kennedy, founder of eReleases (http://www.ereleases.com), the online leader in affordable press release distribution. Grab your free 160-page copy of the Big Press Release Book – Press Releases for Every Occasion and Industry here: http://www.ereleases.com/insider/bigbook.html