Because Facebook's big redesign, "Timeline," hasn't officially been released yet, you still have plenty of time to plan how you can take advantage of this "life organization" feature for your business. While Facebook users will initially balk at the big change and threaten to leave, eventually they will settle down and work with what they've been given. This is where you step in.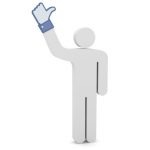 Companies like yours that work with the new Facebook will be the ones that shine. The marketing options will be greatly expanded and provide even more opportunities to reach new (and established) customers once it's unleashed. Let's take a look at what you can expect.
Tell a Story
Every company has story. And every story is as unique as the products you sell. Now, your brand page can tell that story.
Just like each Facebook user can tell their own story on their home page, companies like Target, Coca-Cola, and yours can show customers how they've evolved over the years. From beginning to now, birth to latest development, people can see the story of your business.
The goal has long been on social media for customers to see businesses as a group of people rather than a big brick building. Now, with Facebook Timeline, this has reached new heights.
You can begin this process now, too, even before the official release of Timeline. Reach back into your company's past and pull up tidbits from when you were just starting out. Post funny stories and tough challenges you overcame. If your company is recent enough, repost Facebook messages from when you were just starting out.
This can help you get started organizing your Timeline before you actually have one. It can make people more interested in your story when the time comes and everyone is switched to the new format.
Think in Verbs
Another huge advantage companies will have on the new Facebook layout is the verb. When users update their status, they can now use verbs to tag what they're doing. For instance, "I just hiked Bear Paws Trail" uses the "hiked" verb and "Bear Paws Trail" to group that post with others. Now, when someone clicks on Bear Paws Trail, they see everyone who hiked it.
It will work similarly with businesses. If someone says, "I just ate at Yummy Yums Café," other users will be able to click on "Yummy Yums Café" and see who all ate there. This gives them an immediate idea of how delicious/disgusting the place is in case they intend to visit.
Now, "ate" is a rather widely used verb, so it's likely to get lost in the mix. However, if Yummy Yums identifies "consume" or "masticate" with their shop, people who search by that verb will see Yummy Yums included and be more likely to visit. Just like SEO in Google, taking advantage of the less popular terms means the better chance you'll be seen.
Which new Facebook feature do you think will be the most beneficial to businesses?
This article is written by Mickie Kennedy, founder of eReleases (http://www.ereleases.com), the online leader in affordable press release distribution. Grab three ebooks, including My Facebook Formula, a free report on Facebook and why you should be using the largest social network for your business, here: http://www.ereleases.com/insider/freebooks.html