Thinking about hiring a PR guy or gal to help promote your business? Having a savvy public relations pro in your corner can be an incredible asset. The right PR pro will help your business get its message out there to your target audience. But these days, the role of PR professionals is constantly evolving thanks to the growth of digital and social media, and with so many people claiming to be PR "gurus," "ninjas," and an assortment of other equally ridiculous monikers, finding a truly qualified PR pro can prove quite challenging. That's why it's important to understand what today's PR pro should really do for your business.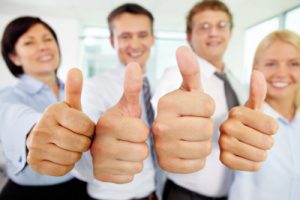 Here's the truth. The lines have blurred greatly between PR, marketing, and advertising. Today's PR pro has his or her hands in more things than ever before, but despite the increased responsibilities, the essence of what today's PR pro does isn't all that different from what it has always been. What a great PR pro will do for you is craft interesting stories that help your business spread its message in a compelling way that grabs the attention of your target audience.
What's different today is the channels the PR pro will use to spread those stories. Back in the day, it was all about utilizing traditional media. Today, PR pros use a range of channels, including traditional media, blogs, Facebook, Twitter, Instagram, YouTube, Pinterest, podcasts, eBooks, whitepapers…the list goes on and on.
But the thing that hasn't changed is that the best PR pros are great storytellers. They know how to communicate what makes your company special and interesting in a way your audience will respond to. And they know how to do it in a strategic manner that helps your company achieve its most important goals.
The last point is an important one. Strategy matters. PR isn't a one-size-fits-all kind of thing. The best PR person will truly take the take to get to know your company, making sure they understand your business or product and trying to determine where PR will have the biggest impact for your brand.
Want to make sure you hire the right PR pro for your business? Spend time thinking about your own PR needs, and when you talk to a PR person, see if what they suggest lines up with that. If so, you've probably found a great PR pro who has put a lot of thought into how your company can best utilize PR to build your brand and reach your audience.
What's your best tip for finding a true PR pro today? Share by leaving a comment below. 
This article is written by Mickie Kennedy, founder of eReleases (http://www.ereleases.com), the online leader in affordable press release distribution. Download your free copy of 8 Shocking Secrets Press Release Distribution Firms Don't Want You to Know here: http://www.ereleases.com/offer/8shockingsecrets.html