Yesterday, I wrote a post detailing the reasons your company should have a social media policy. At the end of that post, I mentioned I'd be doing a follow up post covering the specifics of creating a social media policy, and now, I'm honoring my word.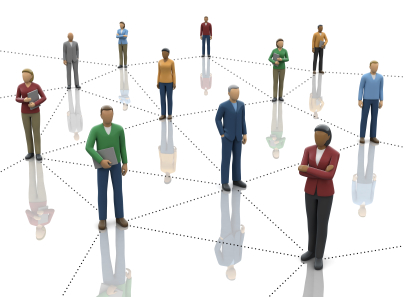 First, let me say that the right social media policy for your company depends on your social media goals, your brand's image, your industry, and other variables. However, I believe the tips I've outlined below are fairly universal, and I hope you find them useful.
Here are a few guidelines to follow when creating your company's social media policy.
Clearly identify your social media goals – Are you using social media purely to drive traffic to your website? Or is it a tool for improving your customer service? Or are you using it to build a buzz for the launching of a new product? Whatever the purpose, you need to clearly identify your social media goals so that everyone is on the same page working toward achieving them. As your goals change, inform employees of the changes so they can adjust their social media use to accommodate them.
Outline access information – Which employees will be allowed to use social media on your company's behalf? Which social media tools will they be using? Who is responsible for the blog? Outlining your access information is a key step to ensuring employees don't end up damaging your reputation by doing something they shouldn't have been doing in the first place. Remember, most social media disasters are the result of a lack of awareness.
Detail the subjects allowed for discussion – The last thing you need is for a major deal to fall through because an employee Tweets about it before it's finalized. That's why it's important to fully detail which subjects are allowed for discussion on these social media channels. It's not about being a dictator and controlling the conversation; it's about preventing disasters and eliminating misunderstandings.
Educate employees on the dangers of social media – Your employees probably already know about the benefits of using social media to promote your company, but they might not understand the dangers that go along with it. Help them understand that there are implications (legal and otherwise) to every action they take on these sites. Let them know that they're the face of your company and that poor judgment could damage the brand.
Establish penalties for misuse – Yesterday, I mentioned that ESPN suspended blogger Bill Simmons from Twitter for 2 weeks due to his misuse of social media according to the company's policy. That's not to say that you also need to ban employees for 2 weeks when they misuse social media, but it is important that you establish penalties early on so that you know exactly what to do when an employee uses bad judgment with social media.
Determine how much time allowed for daily use – One of the main reasons some companies are still avoiding social media is because they worry about a decline in productivity. You don't want your employees sacrificing other important tasks because they're glued to Twitter all day. That's why you need to determine how much time employees are allowed to use social media each day. If you see a dip in productivity, adjust your policy accordingly.
Does your company have a social media policy? What are some key aspects of the policy? Share your thoughts in the replies.
This article is written by Mickie Kennedy, founder of eReleases (http://www.ereleases.com), the online leader in affordable press release distribution. To subscribe to PR Fuel, visit: http://www.ereleases.com/prfuel/subscribe/.