Ever call up one of the big PR firms and ask them to represent you only to back away slowly when the rate quote arrived? That's because mega-giant PR firms are almost prohibitively expensive for the little guy. But guess what? They're also almost always unnecessary.  In this day and age, any small company, no matter what their industry, can take their PR into their own hands, and you can, too.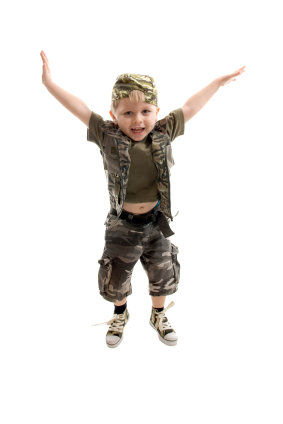 Here's how you can conduct your company's PR campaign for free or nearly free on the web and in the streets:
1.)   Establish Your Expertise in Unexpected Places – Sign up for free accounts on social media, create an account at niche discussion forms, or post a blog.  And when you get set up, don't simply advertise your services. Interact with followers, find and answer questions about your area of expertise, share useful information you've found around the Internet, and hold passionate discussions with customers and potential customers. Your expertise will shine through, yours will become a familiar voice, and you will be remembered the next time someone needs a company like yours.
2.)   Sign up to Help a Reporter Out – Peter Shankman's mailing list arrives in your inbox three times daily filled with requests from hopeful reporter for sources just like you.  Subscribe and answer every query that fits your area of expertise. Who knows? You just might end up in the New York Times.
3.)   Explore Your Own Jungle – Or, in this case, head out into your own neighborhood. Just like charity, publicity begins at home. A story that wouldn't have a chance on the national news just might be a perfect fit for the local paper. And don't forget local promotions. Sponsor a local event, raffle or contest and watch your good name become a household name in your community.
4.)   Team Up with Big Names – Does a magazine or blog dominate your field? Pitch a story or guest post. Your name linked with theirs gives you instant credibility. Hot new foodie boutique opening up down the street? Make sure they're selling your locally produced hot sauce during the grand opening when reporters are sure to sniff around.
5.)   Plan a Publicity Stunt – Because of misuse, publicity stunts get a bad name, with many people confusing straightforward publicity stunts with "hoaxes" designed to pull the wool over the eyes of the public. But it helps to remember that old-fashioned publicity stunts might have consisted of something as silly as the town mayor volunteering to sit in a dunking booth. The "stunt" attracted attention simply for the novelty of getting to soak the mayor in water, and proceeds usually went to charity or the town coffers. For your own publicity stunt, you might create a wacky commercial and post it on YouTube, or put together a local scavenger hunt through your town to prove to the public that your apartment locator service can find all the hidden gems.
These are just a few of the cheap or free guerrilla tactics you can apply to your own PR. The more creative and tenacious you are, the better your return. Don't be a name in a mega-giant PR firm's portfolio. Be a tenacious, creative guerrilla PR pro.
This article is written by Mickie Kennedy, founder of eReleases (http://www.ereleases.com), the online leader in affordable press release distribution. Download a free copy of the PR Checklist – a 24 point list of Press Release Dos and Don'ts here: http://www.ereleases.com/prchecklist.html