What's your favorite kind of pie? Blueberry (mine)? Apple? Perhaps a huge slice of meat pie?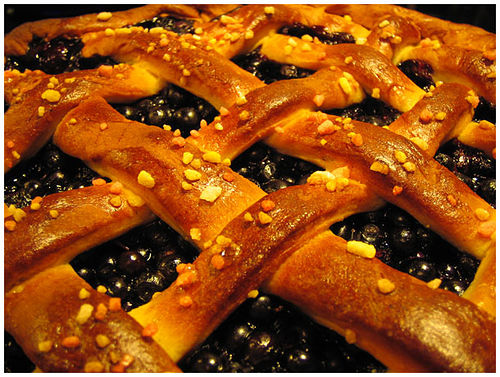 Perhaps your favorite kind of pie isn't so tangible. Another of my favorite besides blueberry is PR pie! Now, you're probably asking yourself exactly what that is. Well, this kind of pie isn't so much one you eat, but you do CONSUME it. That is, if you want to succeed with your business!
What is PR Pie?
The best way to describe Public Relations pie is each ingredient makes up the pie – but each slice of the pie is different!
When cooking up the PR pie, each ingredient included is a separate "rule" you should adhere to when designing your PR campaign. The flour can be seen as "develop a brand," as once it gets going it can make your pie rise to the top. The sugar is "be nice and watch what you say" as every single word can be important – and it helps to be sweet!
After your pie is done cooking with all the various ingredients, then it's time to cut it up. But wait! You have to let it cool first – sometimes, it seems like you want to rush into things and get the PR campaign going. However, it's generally a good idea to let everything sit and simmer for a second. Not only will you find ways to adjust it, cramming the pie into your (or your customers') mouth too soon can result in someone getting burned!
Pieces of the Pie
After it cools, cut it up into different pieces. The shape and size of these PR pie pieces is determined by what you need for your business. Sometimes, your "social media" pie piece will be much larger than your "send out press releases" piece. Other times, "help in the community" will trump "come up with a new slogan." Whatever your company needs, cut the pie up accordingly.
Now, one more thing to consider: how do you like your pie? More importantly, how do your CUSTOMERS like their pie? My grandfather liked to eat his apple pie with a slice of cheese. He liked apple pie, sure, but it wasn't complete without some melted cheesy goodness on top.
The seemingly random point I'm trying to make here is sometimes you must custom-make your pie pieces. Some customers will in fact order slices of cheese on top of their PR pie. It may seem strange and bizarre at first, but they know what they like. Make sure to listen to them and pile on the cheese when they ask for it!
What kind of pie would you cook for your customers?
This article is written by Mickie Kennedy, founder of eReleases (http://www.ereleases.com), the online leader in affordable press release distribution. Download your free copy of 8 Shocking Secrets Press Release Distribution Firms Don't Want You to Know here: http://www.ereleases.com/landing3.html