Sound the troops! Alert the masses Google Plus (Google+) has arrived, and it is …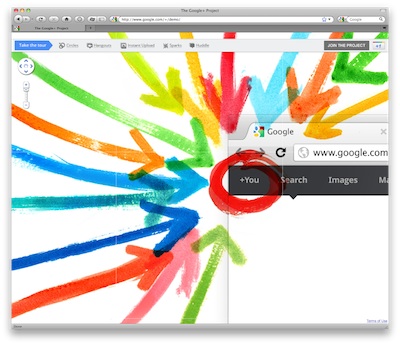 What, exactly?
Many people are saying Google Plus is the biggest achievement in social media since the first blog post. Just as many others are saying it's a waste of time and the next "Google Wave." Who's right?
Revolution?
Can we really say Google Plus is a revolution? Early reports remark on the similarities to Facebook, and from personal experience I can tell how it's true. The feed looks roughly the same, albeit the easy switching between "circles" of friends and colleagues separates it a bit. The only thing lacking is a thousand posts asking for help on Mafia Wars and Farmville.
Also, since it's still in beta testing, there are still some kinks. For instance, to make a comment, even on someone's page, you must be on the main page. To add a friend to a post you can type in their name in the "who to share with" box…but woe unto you if you have multiple email addresses! You might end up adding the wrong one and sending it to a dead email.
The real "revolution" of Google Plus is the advent of the circles. Basically, you load the people you know into different groups; friends, family, acquaintances, or what have you. When you add a new post, simply tell Google Plus which circle you'd like to see it. This way, your work pals don't see personal stuff (breakups, diseases, etc.) and your friends aren't subjected to boring meeting and sales talk.
The Future
Circles aside, Plus does feel like more of the same. However, it is honestly way too early to tell. As of this writing there are not that many people on the service, and it's a bit like scouring a vast wasteland. Only when a large amount of users get a hold of something are the true positives and negatives found, and that may not be for a while.
I applaud Google for remaining cautious about the venture and beta testing so thoroughly. Facebook is a Goliath to be tackled, and even if they don't want to outright BEAT the social media giant, even contending is a challenge. To really get there, though, they need to allow more folks on and find where the bugs are.
So it's a little premature to say whether Google Plus is a revolution or another Wave debacle. If the company's history is taken into account, however, if they really believe in the product it will be fine-tuned and eventually perfected.
If that happens, Facebook might be on the outs. Because if I can have my email, documents, and social media all in one handy place, I won't be opening a new tab just so I can be hounded with countless Vampire Wars requests.
Do you plan on converting to Google Plus?
This article is written by Mickie Kennedy, founder of eReleases (http://www.ereleases.com), the online leader in affordable press release distribution. Grab three ebooks, including My Facebook Formula, a free report on Facebook and why you should be using the largest social network for your business, here: http://www.ereleases.com/insider/freebooks.html