Admittedly, I've spent a lot of time on this blog talking about things PR people do that make reporters hate them. And while I feel it's important to point these things out so that you have better relationships with the media, I also realize that successful media relationships are not just about making sure you don't annoy the media. A good relationship is about more than just two people tolerating each other…it's about two people who genuinely enjoy each other.
Today, I want to talk about something you can do to make reporters love you. I'm going help you earn favor with reporters so that you can hopefully become one of their go-to sources.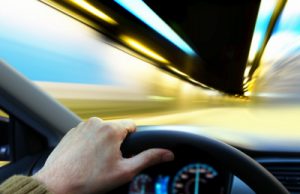 So, what is it that you need to do to really make reporters love you?
Well, I already gave away the answer in the headline, so it's probably not much of a surprise—Drive traffic to their stories about you.
See, in the past, a lot of PR people focused solely on getting media coverage. That was their main objective—get as much media attention as possible. But today, that's kind of a shortsighted approach, in my opinion. Yes, you should still be busting your rear to get the media to pay attention to you, but your job doesn't stop once your story gets printed.
We're living in an era that many have referred to as "pageview journalism." Pageview journalism is all about traffic. In many cases, reporters are paid, in part, by how much traffic their stories get. News sites are increasingly concerned with being the first to report a story or finding the most appealing angles so they can get the most hits. Hits = money.
Now, we can discuss the ethics and downfalls of pageview journalism all we want (perhaps I'll tackle this subject in a future post), but regardless of what you think about it, the fact remains that it's the way business is being done at a lot of sites these days.
With that in mind, you can make yourself invaluable to reporters by giving them the gift of traffic. Here are some of the ways you can make reporters love you by driving traffic to their stories about you:
Pitch story ideas that have a true potential to drive traffic.
Link to the published article from your blog.
Share the article on your Facebook, Twitter, LinkedIn, Google+, etc.
Get the story noticed by influencers in your industry.
Consider buying PPC ads to drive paid search traffic to your story.
I could go on and on, because there are hundreds of tactics you can use to drive traffic to the media's stories about your company. The main point I want you to take away from this is that driving traffic to your stories should now be a bigger focus than it has been in the past. The rewards of doing so effectively can be immense for your PR and media relations efforts.
This article is written by Mickie Kennedy, founder of eReleases (http://www.ereleases.com), the online leader in affordable press release distribution. Grab three ebooks, including My Facebook Formula, a free report on Facebook and why you should be using the largest social network for your business, here: http://www.ereleases.com/insider/freebooks.html