One of the best ways to continually improve your business is to get feedback from your customers. All feedback, whether positive or negative, can help you identify your strengths and your weaknesses. With customer feedback, you can figure out the benefits your customers care about most, the things that keep them coming back, and the things that may cause them to leave you.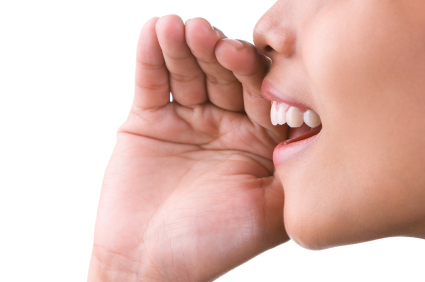 But most businesses don't get a lot of feedback from their customers. They only occasionally hear from a small minority – customers who are either extremely satisfied or extremely dissatisfied. This small sample is hardly representative of the average customer, meaning businesses need to do more to solicit feedback from a wider range of customers.
Here are some easy ways to get more customer feedback.
Include an optional survey after a purchase is made. If you've been shopping anywhere in the past few years, you've likely gotten receipts that encourage you to visit a website to complete a short survey. Many times, there will be a chance to win a prize or you'll get a free coupon if you complete the survey. This is a great way to get feedback from your customers while the transaction is still fresh in their minds.
Offer freebies for feedback on lost sales. If you have a customer who backed out of a sale at the last minute or cancelled/returned their purchase, one thing you can do is to offer them a freebie in exchange for their feedback. This gives you an opportunity to figure out why they cancelled the sale so you can improve your service to reduce lost sales.
Check out your testimonials. A lot of companies receive testimonials and post them up on their website without ever really looking at them closely. Testimonials are a great tool for finding out what it is that your customers really like about your products or services. This is where you can discover your most attractive benefits and your strengths that you should play up to attract more customers.
Distribute your product to bloggers in exchange for a review. If you have a great product, this can be a win-win. You'll get good feedback from bloggers, helping you improve your product, and your company will get publicity in the blogger's review. Just make sure your product is truly ready to be sent out as negative reviews can cost you severely.
Find out what's being said on social media outlets. Are customers talking about you on Twitter? Are they mentioning your company on their blog? Consumers are taking to social media to voice their opinions – positive and negative – on brands small and large. I recommend signing up for RSS feed alerts so that you get notified any time your brand gets a mention. This is good for reputation management, and it allows you to get more feedback from your consumers.
Talk to your employees. Your employees are likely the ones who hear from customers most often. Speak with them to get an idea of what customers are talking about most often.
What are some techniques you use to get more feedback from your customers?
This article is written by Mickie Kennedy, founder of eReleases (http://www.ereleases.com), the online leader in affordable press release distribution. Grab your free copy of the Big Press Release Book – Press Releases for Every Occasion and Industry here: http://www.ereleases.com/insider/bigbook.html