You may remember the scene from Adam Sandler's "Happy Gilmore" where he misses a putt by a few inches. He gets down on the ball's level and starts yelling at it – "Why won't you just go home? Are you too good for your home?" Does this scene remind you of anything? 
I admit I've been guilty of yelling at a press release or two. I wrote an amazing piece and sent it to people I thought were a sure bet only for it to fail miserably. "Why don't you go home, press release?" Naturally the press release didn't answer back and it was just me, a crazy person, yelling at a computer.
In the movie, it wasn't really the ball's fault. It was Happy's fault for messing up his putt. In PR, it's not the press release's fault – it's the writer or PR pro's fault. So instead of yelling at your computer wondering why the press release won't "go to its home," it's time to reconsider whe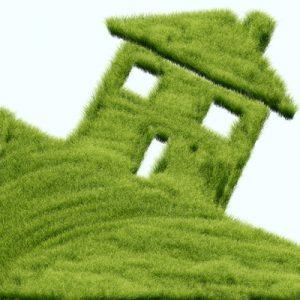 re you're sending it.
Everything in its Place 
Every press release has its perfect place. Heck, even the most niche-specific releases have their ideal home, even if it's some random magazine with only a few readers. If you want your press release to get noticed, you should give some extra thought where it's going.
One thing to think about is the audience. Let's say your story is a piece about your office furniture line. Is it more suited to the office industry? The woodworking industry? The metalworking industry? Or maybe it's a local interest story because your business is a small town company? 
It's like a family of two moving into a giant mansion estate. Sure, it could work, but it's kind of ridiculous and a waste of space. Also, a family of fourteen moving into a one bedroom apartment is horribly inconvenient as there's nowhere to sleep or do anything. Your press release should find a home that makes sense for it.
Go to an Open House 
When you buy a house you don't just snatch one up without seeing it. You'll visit the house and inspect the baseboards and walk around a bit to see what might be wrong. You might even go to an open house and hear why you should consider buying the property.
In PR, investigating the newspaper or magazine is your version of "open house." Check out their website, past editions, reporters' social media accounts, and everything else you can find to see what they're all about. It's all right there in the open, so why not poke around a bit first?
On top of discovering whether the publication is right for you, there's a chance you'll find a reporter who enjoys the type of material your press release talks about. Even if that newspaper or magazine doesn't work, you could see if the reporter writes for another publication. Or they could also know another reporter or editor who might be more willing to print the release. At the very least talking to them could give you a friend in the industry which is always a huge asset.
What's the most unexpected "home" you've found for one of your press releases? 
This article is written by Mickie Kennedy, founder of eReleases (http://www.ereleases.com), the online leader in affordable press release distribution. Grab your free 160-page copy of the Big Press Release Book – Press Releases for Every Occasion and Industry here: http://www.ereleases.com/offer/bigbook.html