If you're new to the social media game or want to boost what you've already have, you may want to head out to the web and find some brand new links to post for your followers. Even the most reliable source can become tedious after a while and bore you and your readers, so it is a good idea to get new perspectives and opinions once in a while.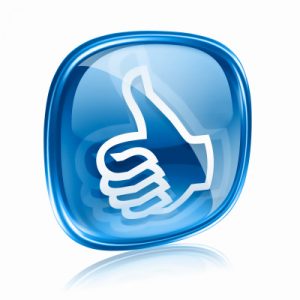 But where do you find these fancy new sources? If you are new to social media you may have no idea where to go, even on Twitter. But considering there's so much stuff out there it's tough to find really good news items your fans might actually be interested in.
Here are a few good sources to find great news items for your fans.
Set Up Simple Searches 
One of the easiest ways to find news items your readers might like is to set up a few searches. However, you don't want to spend all day, every day searching for stuff as you'll never do anything else with your time.
Why not let Twitter do all the work for you? While Tweetdeck is dead, some replacements have popped up like Hootsuite and Janetter. This way if you're looking for news on Greek yogurt, establish a few search like "Greek yogurt" and "Greek yogurt news" and watch as daily news items fly by your eyeballs. Now just pick and choose which links to share.
See What Your Fans Like 
First, though, wouldn't it be nice to see what kind of news items your fans already like? Luckily, you can, simply by clicking on their name in Twitter. There you can look through their previous posts and find out what they're interested in.
You may be surprised at what they like to read about. For instance they might read up on Greek yogurt but more focused on the nutritional value rather than recipes, which is what you've been sharing. Now you know it's time to refocus your efforts. 
Join Chats 
Not getting anything from your fans' feeds? Undoubtedly there is a Twitter chat going on that's dedicated to the very thing you sell – yes, even Greek yogurt. Twitter chats operate by a common hashtag (#greekyogurt, for example) and usually last about an hour.
During the chat, fans of Greek yogurt (or hair salons, horror movies, or whatever) talk about everything in the industry, from nutrition, to recipes, and everything else. Here you can not only find great news items to post but also connect with new fans. 
Google Rea…um, Wait 
If Twitter isn't doing it for you, you may seek news stories and links from other sources. Yeah, Google Reader is dead and gone, and millions of users had to scramble to find alternatives. Luckily there are plenty to go around, with a few examples being Pulse and GoRead.
Here you can find news stories from all over, constantly streaming into your feed. When you post them, be sure to make the Tweet interesting so your fans are eager to read it. Also, tag the author and/or publication so they'll notice and thank you and possibly retweet you!
What's your best source for news on Twitter?
This article is written by Mickie Kennedy, founder of eReleases (http://www.ereleases.com), the online leader in affordable press release distribution. Grab three free ebooks, including the Big Press Release Book and Twitter Tactics, here: http://www.ereleases.com/offer/freebooks.html