Putting together a Facebook campaign for your small business may seem simple enough, but there are several key things you can do to maximize your startup potential. A small business Facebook page is going to be a little different than a huge corporation's page or even your personal account. The tactics and approach will naturally be more attuned to the unique challenges you face as a small business owner.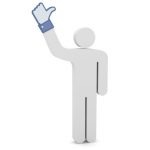 What can you do to make sure your company's Facebook campaign isn't tuned to the wrong station? Let's take a look.
All About the Customers
This may sound strange at first, but your business needs to focus on its customers. More specifically, you should spend most of your time building relationships with your customers. This is especially important if they aren't your customers yet; in fact, you could argue that it's doubly so.
When you have a relationship with your customers on a social network like Facebook, most won't feel like you are marketing to them. This is one of the most complained about things when it comes to a small business page – their followers feel like the company is merely shouting at them to buy their product. Eventually, they unfollow.
When you spend your time making your customers they are the company's "friend," they will be more likely to hang around…and buy something! Remember, don't broadcast your message, discuss it.
Long-Term
Most Facebook campaigns take a little while to germinate, but none more so than with small businesses. Instead of worrying about getting an instant return on your time and investment, focus on the long-term benefits. Again, build relationships – these will result in business down the road. Also, set up long-term campaigns that don't immediately destroy your advertising budget!
That's half the point of social media anyway – it's a minimal cost way to talk with and sell to your customers directly. If you spend all your time on a fancy new promotion through Facebook, you're overreaching too early, which can be disastrous to a small business. Focus on the little things that can bring about big changes and money later!
Have a Little Fun
One of the best things about a small business Facebook campaign is that you don't have to be as stiff and professional as the big companies out there! You can have as much or as little fun as you want – hey, it's your company. You make the decision on what kind of campaign you're running, and if you feel it's a more lighthearted one, go for it.
This can include anything from having daily off-topic discussions about movies or current events to a "Friday Foolishness" post of kittens being cute. The level of fun you have depends on you and what you feel is appropriate. Of course, this level can be "zero" if you run, say, a mortuary, so think carefully before you act!
What are some unique Facebook campaign ideas you can think of for a small business?
This article is written by Mickie Kennedy, founder of eReleases (http://www.ereleases.com), the online leader in affordable press release distribution. Grab three ebooks, including My Facebook Formula, a free report on Facebook and why you should be using the largest social network for your business, here: http://www.ereleases.com/insider/freebooks.html