Email campaigns are a great way to keep your company in your fans' minds. Whether it's on a daily, weekly, or monthly basis, the little pop-up gives your customers news, opinions, and even deals and coupons that will bring them back over and over again. It can be an amazing way to make sure you're never "out of sight and out of mind."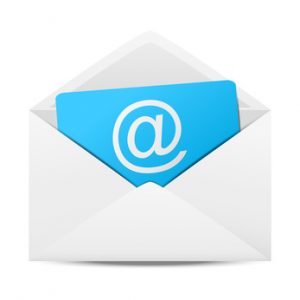 But most companies only spend perfunctory time on their email campaigns. They figure simply sending the messages does the job and will automatically bring in more customers. What they fail to understand is if you don't send great emails, you risk irritating your customers and driving them away instead.
Passion
The main thing missing from most email campaigns? Passion. Each and every email should feel like a ringing endorsement of your company rather than just an emotionless reminder you exist. Otherwise the reader won't really feel like they have a reason to keep clicking and check out what you're offering.
Nobody cares about your company like you do. If your PR efforts don't reflect how much you love the business, why should anybody else feel the love either? Public relations isn't just meeting your fans on their level – it's also showing them why what you do is amazing and why they should absolutely love it.
For an example, let's say your company is sending out an email about a change in how you take orders online. This could end up being an incredibly boring email or very frustrating to those who view it since it's changing the way they interact with your company.
Instead of treating this just like any other email, make sure to show how much this change will improve your business and their lives. Make sure to mention that you're always willing to do what it takes to make everything better and to constantly move forward, showing how passionate you are about the company.
Think Outside the Text
Email campaigns let you be as dynamic, fun, and passionate as you want. There's no limit to what you can include, be it elegant prose, links to great videos, or even an interesting infographic. Naturally, though, you don't want to overwhelm your email recipients with graphics and craziness, but letting yourself shine through may mean more than text.
For instance if you want to show off how much the company has grown over the past year, you talking about it will only show so much. However, a picture or infographic can really display the growth your customers helped you achieve over the past 12 months. An infographic can also help you show just what these increasing sales have helped you do to improve the company and improve customers' lives.
What do you always make sure to include in your email campaigns?
This article is written by Mickie Kennedy, founder of eReleases (http://www.ereleases.com), the online leader in affordable press release distribution. Grab your free 160-page copy of the Big Press Release Book – Press Releases for Every Occasion and Industry here: http://www.ereleases.com/offer/bigbook.html