How do you keep your team informed regarding upcoming blogs and articles? Do you have a monthly meeting, maybe send out emails each day or week? When work starts to pile up, which themes and goals everyone is working towards can get a little confusing.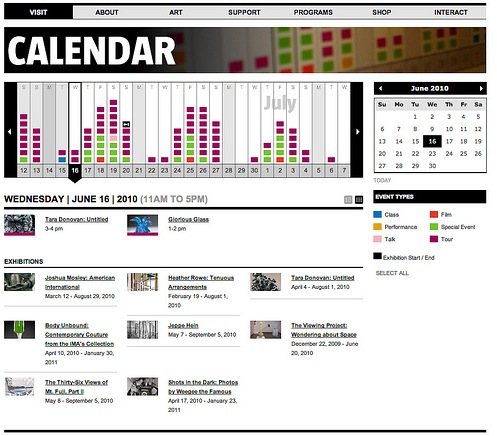 That's why I recommend starting up an editorial calendar immediately. It's not just for magazines. An editorial calendar can give a clear idea of what each team member should be working on and also helps uncover common themes. This can streamline your writing and editing process for whatever you need to work on.
Setting It Up
To get the full effect of an editorial calendar, there are a few major components you should take into consideration. First, try to decide how far in advance you'll set up the calendar. Will it be week by week or a month at a time? You can go as far into the future you want, but the farther you go in time the more likely things will change.
Now, instead of just listing blog posts or white papers that need to be written and published, try to organize everything by an "event." Perhaps your client has a big announcement coming up. When is that announcement? Put it on the calendar, and list important milestones you must reach before that date, including articles and press releases written and sent out.
This gives your team the "context" that can sometimes be the difference between an "ok" campaign and a great one. With one client, it's easy to remember what you're working towards. When you have 50, suddenly that's a real challenge. Remind them what's at stake with contextual listings.
This is all made easier with something like Google Documents that allows you to share the editorial calendar with everyone on the team. It may be a good idea to create both a "Master Document" and several editable ones. This way you don't have several people in the main document mucking about at once, they can simply edit the other documents. Speaking of those other documents, you may want to split them up into categories like "blog posts," "email campaigns," and so on and so forth.
Utilizing the Calendar
Of course, the editorial calendar doesn't do jack squat if you don't utilize it properly. The big thing about the calendar in the print world is it gives advertisers a view of what's coming up in order to market correctly. For you and your team, this calendar gives you basically the same power.
For instance, if before you were just sending out blog post assignments to your writers, they were writing in a vacuum. The spirit of collaboration wasn't there; it was just words on digital paper. But with an editorial calendar, especially an editable one, suddenly you have coordinated papers and articles coming out that more accurately reflect what you're promoting as well as appropriate cross referencing.
The editorial calendar also lets you take advantage of sudden changes. If you've planned months in advance for a big product announcement but a last minute modification hits, you can more easily coordinate an alternative plan of attack. The other option is to run around screaming, "What did we write about again?"
Do you use an editorial calendar for your blog or your PR business?
This article is written by Mickie Kennedy, founder of eReleases (http://www.ereleases.com), the online leader in affordable press release distribution. Grab your free 160-page copy of the Big Press Release Book – Press Releases for Every Occasion and Industry here: http://www.ereleases.com/insider/bigbook.html