The big difference between people who get media coverage and those who don't is that those who do have something to say that others (their target audience) are interested in. There is a very common tendency – we all suffer from it – to assume that if we're interested and excited about what we have to say, others will certainly be too. Well, sometimes they're not.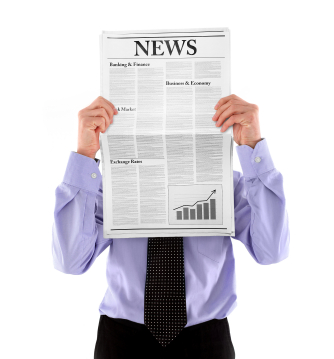 For business people, consultants and entrepreneurs it can be very difficult to step outside what you have to offer, and know so well, to critically consider whether anybody else is likely to be interested. The key is to take an "outside in" perspective. If you were just Chris Consumer would you think what you have to say is interesting?
A couple quick – and common – examples may help illustrate:
The company that receives an award and wants to get media coverage. The award may be very important to the company (inside out thinking), but is highly unlikely to interest anyone not involved with the company unless there's something in it for them. And usually there's not. You may be able to interest your local media in a brief mention, but you're not likely to land a feature story and you're certainly not going to see your name in the Wall Street Journal.
The company that is introducing a new product. Again, obviously very important to you (hopefully important to some specific target market you serve), but often not likely to be that interesting to the masses.
As always, there are some exceptions and those exceptions can be important and fruitful for you. Suppose the award you received comes with a large grant of some sort that is going to allow you to add jobs to stimulate the local economy – or cut costs and consequently pricing for your product or service. Or, suppose that your new product really is the equivalent of a better mousetrap – something that will have a significant and widespread positive impact on the masses.
Having an outside, third-party perspective to help you critically consider whether you really have a newsworthy message, or just a self-serving advertisement, can be helpful.
But, you can take an outside in perspective yourself by simply being brutally honest and obsessively skeptical about the likelihood that anyone will be interested. You will be basically playing devil's advocate with yourself and then trying to convince yourself why what you have to say is valuable from the outside in.
And then, putting yourself in the position of the audience you hope to interest/reach (not the reporter or the journalists, but the media consumer), keep asking and answering the question:
"Why should I care?"
As you go through this internal monologue, jot down the responses that seem most likely to resonate with "the outsiders."
But, if you find this outside in approach simply too difficult to do (you are, after all, an insider), give us a call. We can help.
This article, written by Linda Pophal, originally appeared in PR Fuel (http://www.ereleases.com/prfuel), a free weekly newsletter from eReleases (http://www.ereleases.com), the online leader in affordable press release distribution. To subscribe to PR Fuel, visit: http://www.ereleases.com/prfuel/subscribe/.