Few marketing and PR tools are simultaneously more powerful and more dangerous than humor. Wield it correctly, and you could end up with a homerun, like Dos Equis' Most Interesting Man in the World campaign. Use it the wrong way, and you end up sticking your foot in your mouth like Dove did with a recent ad campaign.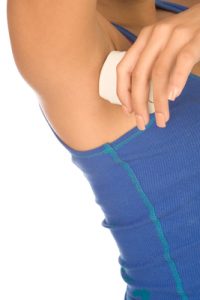 Recently, Dove announced plans to release a billboard advertisement in New Jersey for its new deodorant, reading, "Dear New Jersey, When people call you 'The Armpit of America,' take it as a compliment. Sincerely, Dove. "
When The New York Times released a story covering the new ad campaign, many people were immediately upset. Countless people complained and campaigned to get the ad pulled, and several women's groups have banded together to launch a viral campaign to respond to the ad, telling CBS New York, "We're not a punchline. We're caregivers, providers, workers. We're movers, shakers," the response said."
Feeling the heat, Unilever (Dove's parent company) decided to yank the ad, and released the following statement on its Facebook page:
"We take feedback from our community very seriously and have decided that we will not be running this billboard advertisement. We did not wish to cause any misunderstanding and apologize for any offense. Our intent with the "Dear New Jersey" billboard, which was one of many ads for our campaign, was to call attention to the fact that armpits can and should be considered beautiful and ask women everywhere to accept this as something that is okay. As a New Jersey-based company and longtime supporter of many charitable organizations in the state, we will instead be donating this billboard space to one of them."
The fact is that this stink (pun intended) will probably blow over pretty quickly for Dove, especially since they've built up enough goodwill with their audience over the years with their Real Beauty campaign and other similar efforts.
However, there is an important lesson to be learned here. If you're going to use humor in your marketing efforts, you need to make sure it's going to connect you with your audience, not create a rift with them.
Humor is a double-edged sword, and too many times, brands stab themselves in the gut with it.
This article is written by Mickie Kennedy, founder of eReleases (http://www.ereleases.com), the online leader in affordable press release distribution. Download Successful Crowdfunding – How to Drive Traffic to Your Crowdfunding Project here: http://www.ereleases.com/offer/crowdfunding.html