So you want to be on The View, huh? Want to see your company on the cover of Fast Company or Entrepreneur magazine? Want to get mentioned on CNN.com?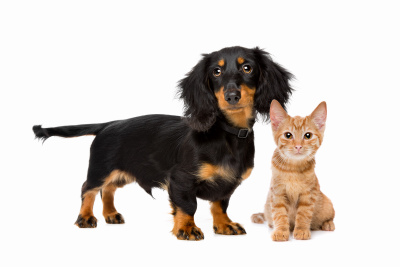 Good luck!
Look, I'm not saying you can't do those things. You can. Heck, we've helped some of our clients achieve a few of those exact things I just mentioned, but those huge opportunities aren't just handed out like candy. It honestly takes a heavy dose of luck and persistence to strike that kind of PR gold.
But does that mean you should give up? Does it mean PR success is always going to elude you?
Absolutely not! It just means you may need to readjust your expectations and take a different approach to getting your name out there in the media.
Rather than spending all of your energy and time trying to get on the cover of Entrepreneur magazine, try getting featured in your local newspaper. Instead of hoping you'll get on CNN.com, try to get interviewed by an industry blog with a more modest, targeted following.
These "small time" PR opportunities can be very beneficial for your company. They're easier to get (fewer people vying for coverage and reporters in greater need of story ideas and sources), allow you to reach a more targeted audience, and usually give you more freedom for spreading your message. Not to mention, there's a great quantity of these small PR opportunities for you to take advantage of–trade journals, industry blogs, local publications, local radio & TV shows, podcasts, newsletters … opportunity abounds!
Sustainable Success
One of the great things about targeting smaller media outlets for PR opportunities is that the success you can have is typically sustainable. Look, you're not going to strike PR gold and end up on Oprah every couple weeks, but if you diligently target these smaller outlets, you can find yourself getting quality coverage on a regular basis.
The relationships you can build will typically be richer as well. When you're dealing with reporters and editors at larger media outlets, it can be hard to have quality interactions and face time with them because they're always so busy. But with the reporter at your community newspaper or trade journal, it's entirely possible that you might be able to meet up for coffee or just have lengthier phone conversations that make your relationships stronger.
My point is this: Don't give up on trying to hit a PR grand slam, but also be satisfied with hitting lots of singles consistently.

This article is written by Mickie Kennedy, founder of eReleases (http://www.ereleases.com), the online leader in affordable press release distribution. Download your free copy of the Beginner's Guide to Writing Powerful Press Releases here: http://www.ereleases.com/insider/beginnersguide.html