It's easy to get overexcited when you have something to share with the world. You just want to shout your big news from the rooftops so everybody within earshot can share your giddiness. This can be doubly true when the great news you have pertains to your business, as you envision hundreds of sales suddenly flying in.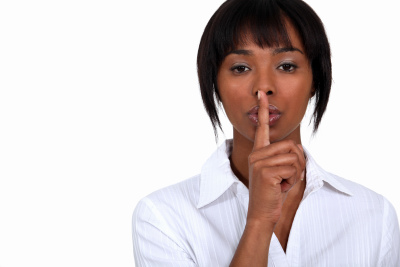 However, there's something to be said about restraint when it comes to sharing news with the world. Your news item could be something as amazing as getting an endorsement from POTUS himself, but it doesn't change the fact that you have to know when the best time is to share something like that.
Right Time, Right Place
Of course the obvious reason not to say anything about great news just yet is you may be breaking some sort of contract. Usually if the news is big enough you can't talk about it before it's time or you run the risk of a lawsuit. For example, if UPS wants to buy your company, you don't blab about it ahead of time, as it could ruin all sorts of campaigns and dealings going on.
But that's not the only reason to keep quiet about big news. Everything has a right time and place to announce it, and planning this release takes careful consideration. If done poorly your big news could go to mostly deaf ears, and you'll have to work on spreading the news through word of mouth.
This is precisely the reason there are so many studies of when the best time to use social media are and when to send emails out. People read email or browse Facebook at specific peak times, and, often, if you don't catch your target audience at the right time, they'll miss your news entirely.
Sensitivity
Another important reason to hold off on your news is you have to consider what's going on in the world around you. The timing could be great in every other aspect but you still shouldn't release a press release or make an announcement because of outside factors.
For instance, Hurricane Sandy has been a huge disaster for the Northeast portion of the United States. The last thing anybody up there wants to think about right now is some company telling them to get excited about their latest acquisition.
So make sure you take a look around what's going on before your release your big announcement. Don't jump the gun and accidentally put out an offensive message. It's not always avoidable, but take the time to scan the landscape so you can at least avoid the stuff you can see coming.
How much research do you do before sending out a message?
This article is written by Mickie Kennedy, founder of eReleases (http://www.ereleases.com), the online leader in affordable press release distribution. Grab your free 160-page copy of the Big Press Release Book – Press Releases for Every Occasion and Industry here: http://www.ereleases.com/insider/bigbook.html