There's a tendency to hurry through a conversation with a customer who has an issue. You want to figure out what the problem is and fix it as soon as you can so they don't complain to their friends or stop buying from you altogether. But in your haste to make amends, you may not get their full story.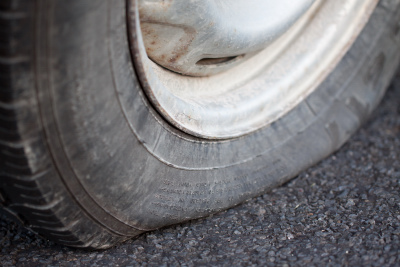 Not that trying to fix an issue quickly is a bad thing, of course. You do want to solve the problem and get the customer back to buying things from you in order to restore balance. The issue, though, is we often forget to follow up on our instincts during this period. There may be underlying issues we need to address, but we gloss over during the conversation. Small business owners tend to be "fixers," but sometimes it's time to just sit back and listen.
Anything Else?
There's one phrase that can easily lead to a better, less "flat" conversation with your customers: Can I help you with anything else? This follow-up is widely used but not as effectively as it should be.
Most people aren't going to have a follow-up question ready, even though they may have an issue they need resolved. This is where your business instincts should kick in. During the conversation, you should have picked up on some cues that something else was wrong – either a bigger problem or one related to the offending incident that shows where the real issue is.
If you don't follow this instinct, the conversation could die before you got to the real meat of the problem. For example, your customer may complain on Facebook their product isn't quite working right. Normally after you fix the product or replace it, that's the end of the exchange. However, your instincts kick in and you realize this has been an ongoing issue with the customer and he's thinking about not buying anything else. You've suddenly stumbled upon a deeper problem.
Use It to Expand
This continuous PR doesn't just smooth things over with your customer, it can drastically change your company. You may learn things about the business you otherwise wouldn't have and be all the better for it.
If the customer above was repeatedly having problems with your product and it was just a coincidence, that's one thing. Sometimes products don't work and accidents happen. There's really no way around that.
However, if he's been having problems due to no fault of his own and it's a repeat offense, you may have suddenly learned where your company needs to focus. Maybe your product is more complicated than you thought for the average user, and needs to come with a tutorial. This is why leveraging different PR techniques is so effective – not only do you learn all about your customers, but you learn quite a bit about yourself as well.
What steps do you take to get the full story from your customers?
This article is written by Mickie Kennedy, founder of eReleases (http://www.ereleases.com), the online leader in affordable press release distribution. Grab your free 160-page copy of the Big Press Release Book – Press Releases for Every Occasion and Industry here: http://www.ereleases.com/insider/bigbook.html