I heard a good analogy the other day that I think you'll find interesting, if not extremely useful. It deals with how trying to get press for your products and story ideas closely resembles entering the dating scene. Yeah I know, it sounds farfetched at first, but hear me out. See, there are certain rules to dating that you have to follow, otherwise no one is ever going to pay attention to you. And when you think about it for a little while, many of these rules apply to pitching reporters too.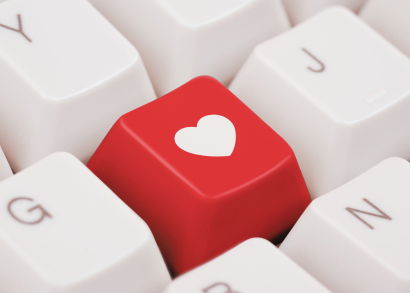 Skeptical? Well, let's take a closer look …
You Don't Pop the Question to Random People
 So you're out on a Friday night at your local watering hole and you're desperate to find that special someone. Don't feel bad, we've all been there at one time or another. It can be a rough time, and often getting possible mates to take notice can seem downright impossible. However, you'd never even consider just approaching random people, looking them deeply into the eyes, and saying "will you marry me?" Of course not. Not only will you face immediate rejection, but you may be asked to leave the bar altogether.
So if you won't do that, then why do you wait until a week before your product launch and randomly solicit reporters who don't know you from the man on the moon to give you free press? Think about it—giving you a write up out of the millions of pitches they get is quite a big deal. Why would they bestow this honor on someone they don't know as opposed to someone who has taken the time to court them?
Date Them First
Unless you live in a culture of arranged marriages or you send off for a mail order bride, you're going to have to put some time into getting to know someone before you ask them to marry you. Such is the case with getting that reporter to accept your pitch. You need to do the legwork to develop a relationship with them so that when the time comes (down the road!) that you would like them to do a write up on you, you won't be making a cold call that ends with the pang of rejection.
Instead, you'll be asking a friend for a favor. Or better yet, you'll be offering something mutually exclusive to someone you've formed a relationship with. Isn't that what a marriage proposal should be? So how do you date a reporter? Do you just pick one at random and ask them out for a drink?
Narrow Down the Playing Field
What's so great about the online dating craze? Well, while we all may have mixed feelings about it, ideally it's a fantastic idea because you can narrow down the playing field and pinpoint potential matches by connecting with those who have similar interests. And thanks to the internet, that's exactly how you can figure out which reporters to approach.
No, not through match.com! But by doing your homework with Google and using social media sites like Twitter, you can find the journalists and bloggers who handle stories that might correlate with your product and your target market. This sets you up for the best likelihood of embarking on a mutually beneficial relationship. They reach the people you want to buy from you, and you have a story that their readers want to see. It's a potential win-win!
Treat Them Right
Once you find that possible special someone, you have to make sure you treat them right. In the dating world you take them out, buy them presents, write them sweet notes, etc. While those particular behaviors might cause the journalist to cry stalker, there are ways you can woo them. After all, isn't dating nothing more than showing someone else that you care for them so you give them things?
Following that line of logic, you need to show the reporter you care and that you can be useful to them. You can do this by promoting their articles via social media, commenting to show you're engaged by their content, and even offering them story leads (that aren't about you!).
Pop the Question
Once you have a healthy relationship brewing, you may feel the butterflies in your stomach and convince yourself it's time to pop the question. Of course, it's not something you just randomly do. No, it requires careful attention to detail and plenty of planning. The difference with pitching your reporter is you don't want a big fancy proposal with music and fireworks. Instead, you need to keep it simple. Get to the point and make sure your pitch is captures their attention from the get go. If you're already on the same wave length, they'll probably already be in sync with you and will say yes. And if they decline, well maybe you didn't work hard enough. Or perhaps you jumped in too soon.
Good Luck
Marriage, and story pitching, can be tricky. But as many can attest, when it works out, there's nothing better. With that said, we offer you the best of luck. And remember, the work isn't over once they say "yes." In fact, it has just begun.
This article is written by Mickie Kennedy, founder of eReleases (http://www.ereleases.com), the online leader in affordable press release distribution. Grab your free 160-page copy of the Big Press Release Book – Press Releases for Every Occasion and Industry here: http://www.ereleases.com/insider/bigbook.html