You've already reeled 'em in for good, so you don't have to do anything else, right? I mean, your most loyal customers aren't going anywhere; they return again and again to spend a lot of money with you, so why worry?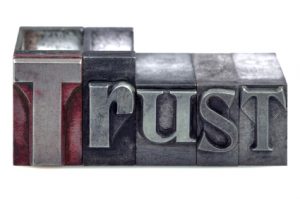 Wrong! In fact, your most faithful customers should be taken care of just like when you were trying to woo them back in the day. Plus, returning customers can be some of your most ardent advocates, so give them a reason to shout!
Keep Them Coming Back for More 
Here's a good place to start: with enough purchases, returning customers get to enjoy perks and discounts first timers don't. The idea is to make them feel special by giving them a break once in a while.  Some free shipping (see: Zappos) or a 10% off total purchase discount is a great way to do that.
Or, for an even better example, take the southeastern chain restaurant Taco Mac. This restaurant's selling point is that they have a huge list of delicious beer to choose from. Customers can sign up for the "Brewniversity," a club that lets them accumulate points as they drink beer over the months and years.
After trying enough new beer, the rewards start piling in: coupons, shirts, mugs, even plaques on the wall of your favorite location! Meanwhile, they're selling nachos, wings and burgers every time those customers go into the restaurant.
Can you think of any fun ways like the Brewniversity to reward your returning customers and keep them coming back in for more?
Include Them in the Loop 
Thinking of redesigning your website or store? Include your favorite customers in the decision. Host a party or invite web users to take a survey and see what they think about the potential restructuring.
After a little balking (they have been around a while, remember, and people hate change), you may discover your ideas will really work, or even better, how to improve on them. Events like this help spread the word about your business and everyone will come out to check the brand new store that actually listened to its customers for a change.
Speaking of parties, try just throwing one for the heck of it. Invite your loyal customers out to a fun place and don't talk about business at all. Word gets around when a company really shows its appreciation for their customers and clients.
Remember Their Purchases 
Much like Amazon recommends items from your former searches and purchases, your business can add a personal touch to their account. Once you start to get an idea of what your loyal customers are buying, it's easy to suggest new and fun items for them to try.
Then, once they get used to examining and buying these recommended items from you, try packaging the items together at a discount. This added bonus can boost their interest in trying out even more items in your store, and you get a loyal customer who will be glad to tell their friends and family about the wonderful store they buy absolutely the best stuff from.
This article is written by Mickie Kennedy, founder of eReleases (http://www.ereleases.com), the online leader in affordable press release distribution. Grab three free ebooks, including the Big Press Release Book and Twitter Tactics, here: http://www.ereleases.com/insider/freebooks.html