They've stuck around with you and your store for weeks, months, even years. Now it's time for you to give back to them! Your most loyal of customers are your bread and butter, the ones who keep coming back no matter the ebb and flow of your business otherwise. Instead of just ignoring them, believing they will always stick around, treat them with some customer loyalty programs!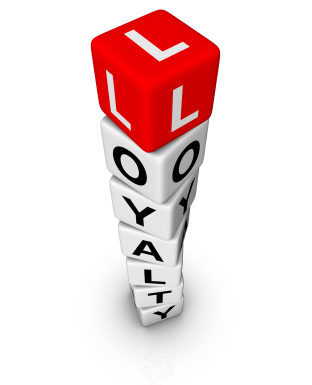 Aren't They Expensive?
Often when you think of a customer loyalty program, you probably think of handing out a bunch of free stuff while doing a bunch of research on which of your customers deserve the rewards. You don't have to hand out free merchandise or send t-shirts every week to run a great customer loyalty program.
It's also quite easy for ecommerce stores to keep track of who buys what. If your customers are signing in to buy stuff from you (and they are), then their profile should have all their information. Plus, if you're doing your work already, you probably talk them with via social media.
After getting the list of customers, setting up the actual program shouldn't take that much effort. What would your customers love to get as a reward? Would coupons tickle their fancy? Or how about an email campaign to let them know what big deals are before everyone else does?
Are you affiliated with anyone? Offer your loyal customers a deal with your fellow business folks, and vice versa. If you're not, consider which businesses you could contact and make a deal. It's not only a great way to help your customers but also spreads the ecommerce love around to others.
Ensuring Returns
Another great idea is to set up a literal program that customers can sign into. I've seen some businesses do this with great success, even bars and restaurants!
The more the customer buys, the more points they accrue over time. At certain intervals, you give them incentives; big coupons, free shipping, maybe even free items. The more they spend, the more they're saving in the long run, but they're still shopping at your place. And, hopefully, spreading the good word around!
If you set up a program like this, there are two ways to go about it. Is your store full of diverse and unique items? Design the rewards program to include incentives for when customers try out new things. Tend to stick to one area? That's ok, change the program to reward customers who buy your stuff in bulk.
A simple loyalty program lets customers know they are not only appreciated but also makes them feel like they are somehow invested in the company; if you fold, so do their rewards! It's a simple way to keep business rolling back to you and bring smiles to people's faces as they click that shiny "Buy" button.
What are some great loyalty programs you've seen online?
This article is written by Mickie Kennedy, founder of eReleases (http://www.ereleases.com), the online leader in affordable press release distribution. Download your free copy of 7 Cheap PR Tactics for Success in Any Economy here: http://www.ereleases.com/7cheaptactics.html